ICAO technical co-operation programme achieves ISO 9001:2008 certification
Reinforces ICAO's commitment to further improving the quality…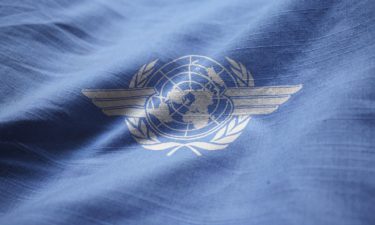 The International Civil Aviation Organization (ICAO) has announced that the Field Operations and Business Support Sections of its Technical Co-operation Bureau (TCB) have achieved certification to the ISO 9001:2008 standard for quality management systems. The ICAO TCB Procurement Section received the same certification in March 2012.
"Certification to ISO 9001 reinforces ICAO's commitment to further improving the quality and effectiveness of our Technical Co-operation activities to the benefit of our Member States and the wider global aviation community," stressed Raymond Benjamin, ICAO Secretary General.
"By establishing a quality process along with clearly defined objectives, we now have measurable targets for continual improvement. This will ensure that both external and internal customers receive the highest level of service," he added.
ICAO's TCB Field Operations Section initiates, develops and implements civil aviation projects in over 120 countries, while the Business Support Section provides the overall financial, budgetary and expenditure control over all TCB activities. Technical Co-operation projects promote the safe, secure and sustainable development of civil aviation, in line with ICAO's Standards and Recommended Practices (SARPs).
The audit leading to certification was conducted by the British Standard Institute (BSI), an international standard, testing, registration and certification body. The scope of certification covers all activities of the Technical Co-operation Bureau related to provision of technical support and infrastructure to ICAO Member States, excluding activities of the Bureau's Field Personnel Section (certification expected by end of 2014). The objective is to help achieve compliance with ICAO SARPs and the Organization's Air Navigation Plans through:
Fellowships and training;
Support and management of civil aviation projects;
Consulting by ICAO aviation experts; and
Procurement of Goods/Services for ICAO Member States, ICAO Headquarters and its Regional Offices, other United Nations Organizations and private entities.
The above certifications follow the introduction of a quality management system in the Organization's Universal Safety Oversight Audit Programme (USOAP), which was recertified to the ISO 9001:2008 standard in January of 2012.