CAA to consult on market power assessment for Stansted Airport
Posted: 17 September 2013 | Civil Aviation Authority (CAA) | No comments yet
Follows long-term deals between airlines and new owners…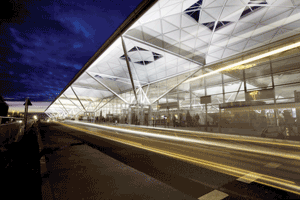 Following yesterday's announcement that Ryanair and Manchester Airport Group plc (MAG) have made a long-term agreement to grow passenger traffic through Stansted Airport, the CAA has decided it will defer making final proposals on future regulation for Stansted from 1 April 2014. These were due to be published on 3 October.
Under the Civil Aviation Act 2012 a market power test is required as part of the process to decide whether an airport should be regulated in the future and if so, how. The CAA originally published a consultation on its 'minded to' assessment for Stansted's market power in January 2013, which closed at the end of May. The CAA acknowledged that one uncertainty that could alter its view would be if the change of ownership of Stansted established different behaviours and relationships with the airlines.
Following the Ryanair deal and another agreement between MAG and easyJet announced earlier this year, the CAA will issue a consultation to invite stakeholders to submit representations on how these agreements may affect the market power assessment. 
This announcement does not affect the publication of the CAA's final proposals for future regulation at Gatwick and Heathrow, which will still be published on 3 October 2013.
Related airports
Related organisations