Headset for Air Traffic Control: Imtradex is positioned as a global leader in the ATC-area
At airports, smooth communication is a key factor for effective work processes in ATC…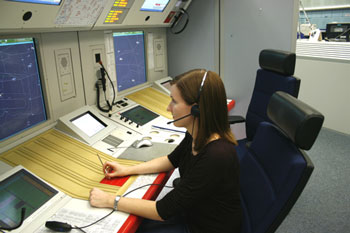 At airports, smooth communication is a key factor for effective work processes in air traffic control. However, this can only be achieved if the staff of air traffic control clearly understand and also can communicate without tiring over long periods of time. Therefore professionals in the field of Air Traffic Control (ATC) have special requirements for their technological means of communication.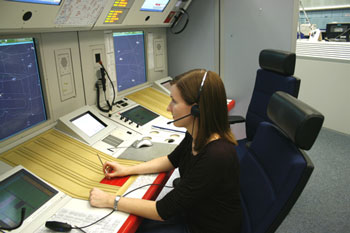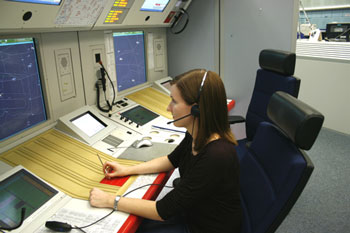 To meet these requirements, Imtradex have written on the flag. The specialist in Hear / Speaksystems has various headset models in the portfolio – including the AirTalk series – which have been specially developed for the ATC area. They enjoy great popularity in air traffic control, so that Imtradex is now considered as a global market leader in this area. "Almost all airplanes that fly over Germany will be addressed through our headsets" says Ralf Kudernak, General Manager of Imtradex Hör-/Sprechsysteme GmbH. And also international the headsets of the company are in demand. So they are in use in all the continents around the world.
The Imtradex headsets can convince with high wearing comfort and crystal clear sound. They are extremely light weight and comfortable, break-proof and flexible, and have a noise cancelling microphone (NC). The noise-cancelling-technology (NC) filters in conjunction with the likewise integrated Acoustic-Shock-Protection (ASP) the reliable interference from radio traffic and protects against excessive sound pressure levels. "In the processing of our headsets for the ATC area, we only use high quality acoustic components. So do our communication tools achieve the performance that ensures the highest quality of listening and speaking, that the user in the air traffic control need" said Ralf Kudernak.
For more information, please visit www.imtradex.com
Visit Imtradex Hör-/Sprechsysteme GmbH at ATM in Madrid, 4-6 March 2014. Stand 209.
Related topics
Related people