Flights Resume after Nairobi Airport Fire
Some international flights have landed at Nairobi's international airport a day after fire gutted the arrivals hall, causing serious disruption…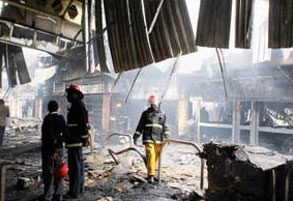 Some international flights have landed at Nairobi's international airport a day after fire gutted the arrivals hall, causing serious disruption.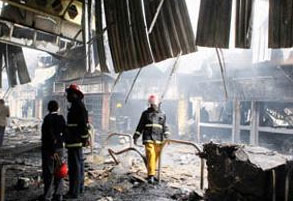 A plane from London was the first to land at Jomo Kenyatta International Airport at 06:30 local time (03:30 GMT), Kenyan airport authorities said.
Other planes from Bangkok and Kilimanjaro also arrived.
The cause of the fire is not yet known. Kenyan authorities say no serious injuries were reported.
The Nairobi airport is a regional hub serving more than 16,000 passengers daily and its closure caused widespread disruption.
International flights into the city had been diverted to other airports in Eldoret and the coastal city of Mombasa.
On Wednesday the interior ministry announced the resumption of domestic and cargo services.
The fire took about four hours to bring under control, by which time the arrivals hall had been gutted.