Airport Industry Review publishes shortlist for Innovations in Passenger Services Technology Award
The latest issue of Airport Industry Review is out now…

The latest issue of Airport Industry Review is out now, featuring the nominees for our Innovations in Passenger Services Technology Award 2013.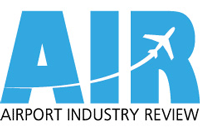 Passenger services are an integral element of operations at any airport, and the technology involved is crucial to a smooth operational flow as well as the increasingly important aspect of passenger experience. To celebrate innovation in this field, Airport Industry Review has launched the Innovation in Passenger Services Technology Award. Our shortlist of nominees includes a range of technologies designed to speed up check-in and boarding processes, improve passenger experience by catering to individual passengers' needs, and improve security awareness.
In the latest issue we also report on the stand-off between the US Federal Aviation Administration and the US Government over federal budget cuts and passenger safety, and investigate the potential implications for aviation industry stakeholders. We find out how the UK's air traffic radar network can be proofed against interference from the new 4G mobile spectrum, ask how the IATA's Checkpoint of the Future programme could change the face of airport security, and investigate how airports are using passengers' personal data beyond the purposes of security and border control. We also take a look at Dallas / Fort Worth International Airport's high-tech terminal upgrade and find out how Warsaw Chopin Airport's highly focused social media strategy is improving passenger interaction and driving business.
Read the latest issue of Airport Industry Review here for free, or browse our archive: http://www.airport-technology.com/Uploads/AboutUs/AirportTechnology/mediapacksair/about-us-air.html
Airport Industry Review is a digital magazine offering in-depth coverage of the airport industry in an exciting, interactive format. This quarterly publication brings together the latest industry trends and technologies, inside views and analysis of issues affecting the industry today.