RFD releases June passenger numbers year-to-date traffic up 5.5% over 2012
Posted: 6 August 2013 | Chicago Rockford International Airport | No comments yet
The Chicago Rockford International Airport (RFD) released traffic statistics for June 2013…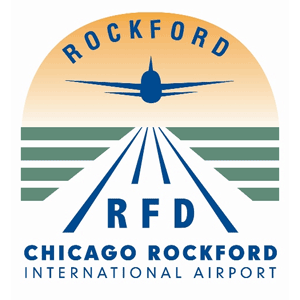 The Chicago Rockford International Airport (RFD) released traffic statistics for June 2013. Reports show a 32.6% increase in traffic over June of 2012. June 2013 is the tenth busiest month in RFD passenger service history. The increase can be attributed to a number of factors including Allegiant's expanded Ft. Myers service and additional summer flights to Cancun via Apple Vacations. Flights departing in June averaged a 94% load factor.
Monthly Traffic Statistics
June 2013 – 21,924 Passengers
June 2012 – 16,536 Passengers
Year-To-Date Statistics
January – June 2013 – 132,081 Passengers
January – June 2012 – 125,154 Passengers
RFD is served by three airlines: Allegiant, Apple Vacations and Frontier. RFD serves nine non-stop destinations including Cancun, Denver, Ft. Myers, Las Vegas, Orlando, Phoenix, Puerto Vallarta, Punta Cana and Tampa Bay. For more information on all flights, visit FlyRFD.com.