New arrivals hall at Abu Dhabi International Airport
As of 6th August, the Arrivals Hall at Abu Dhabi International Airport will be relocated to the lower level of Terminals 1 & 3…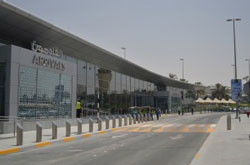 As of 6th August, 2013, the Arrivals Hall at Abu Dhabi International Airport will be relocated to the lower level of Terminals 1 & 3. Guests collecting their arriving passengers should head to the lower level new entrances of the building to use the fast drive by lane, or park in the allocated car parks and walk into the new Arrivals Hall to greet their travelers.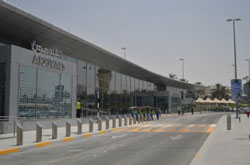 The new Arrivals Hall is a vital component of the airport's Capacity Enhancement Plan, which is focused on ensuring the airport is best equipped to handle anticipated growth in passengers, whilst continuously enhancing travelers' experience at Abu Dhabi International Airport.
With this new facility being opened, travelers are now able to access parking, taxis and limousines just 20 meters away from the customs lounge through the new tunnel that is now completed and connecting the customs area with new Arrivals Hall, versus the previous distance of 140 meters.