IATA restructuring to better serve members and stakeholders
IATA announced an organizational restructuring of its main divisions & regional operations…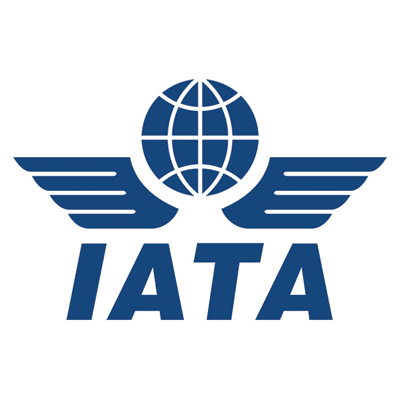 The International Air Transport Association (IATA) announced an organizational restructuring of its main divisions and regional operations to even better address the needs of its 240 member airlines. Senior management changes were also announced to support the new structure. All changes will take effect from 1 July 2013.
A key guiding principle of the restructuring is the concept of 'Global Development, Regional Delivery'. "IATA is changing to deliver even greater value to its members. Strengthening our regional structures where we are closest to our members will help us to understand and meet their needs better. We have also regrouped activities that have grown organically over time with the goal of being more intuitive to those we deal with. This will optimize our ability to develop, modernize and deliver the global standards which are the foundation of aviation-enabled global connectivity," said Tony Tyler, IATA's Director General and CEO.
Highlights of the changes follow:
Regions
IATA's regional operations will be consolidated from seven regional structures into five. These will be based around the five hubs (Amman, Beijing, Madrid, Miami and Singapore) where IATA has already been amalgamating activities associated with its industry financial systems. Each region continues to be led by a Regional Vice President (RVP) who is responsible for driving all activities within their region, while maintaining the consistency of IATA's global standards and positions. To ensure effective regional input to IATA's leadership, RVPs will report to the Director General and CEO. Highlights of the regional re-organization include:
North and South America will be consolidated into an Americas region and based in Miami. The combined region will be led by Peter Cerda who is promoted from Regional Director for Safety, Operations and Infrastructure for the Americas to RVP for the Americas.
Africa and Middle East North Africa will be combined into one region to be known as Africa and Middle East. Hussein Dabbas, from IATA's Amman regional office, will lead the region as RVP.
Asia-Pacific, North Asia and Europe will continue to serve members in those regions as in the current structure with regional offices in Singapore, Beijing and Madrid. The RVPs leading these regions continue to be Maunu Von Lueders, Zhang Baojian and Rafael Schvartzman, respectively.
Divisions
IATA's four externally-focused head office divisions will be re-organized into five in order to bring together activities sharing common stakeholders and focus. These are:
Airports, Passenger and Cargo Services (APCS): This is a newly created division that will combine the association's main activities with respect to airports (including infrastructure development and financing), security, passenger and cargo services. It will be led by Thomas Windmuller, currently Senior Vice President (SVP), Member and Government Relations.
Member and External Relations (MER): This division will take primary responsibility for the association's advocacy activities. It will be led by Paul Steele who is promoted to SVP from his current role of Director of Aviation Environment, which he has held since 2007.
Safety and Flight Operations (SFO): This division will handle all aspects of flying operations (including air traffic management) and safety (including auditing). It will be led by Guenther Matschnigg in a continuation of his current role as SVP of Safety Operations and Infrastructure.
Financial and Distribution Services (FDS): This division will focus on IATA's financial services (including the settlement systems) and drive the association's distribution initiatives (including the development of the New Distribution Capability). It will be led by Aleksander Popovich in a continuation of his current role as SVP of Industry Distribution and Financial Services.
Marketing and Commercial Services (MACS): This division will be the central driver of IATA's commercial activities which support its many industry initiatives. The division will continue to be led by Mark Hubble, SVP of MACS.
The internal Corporate Services division remains under the leadership of Ayaz Hussein, IATA's Chief Financial Officer.
Background
Tyler launched a strategy review shortly after assuming the position of Director General and CEO in July 2011. This confirmed IATA's mission to represent, lead and serve the airline industry. And it focused the association's efforts on a vision to be the force for value creation and innovation driving a safe, secure and profitable air transport industry that sustainably connects and enriches our world.
This restructuring will enable IATA to meet these aspirations without redundancies or downsizing of the organization. The changes in divisions and regions do not impact or alter IATA's governance processes.