Shorter queues and more flexibility as Japan Airlines switches to SITA's technology
Japan Airlines is reducing passenger queues and increasing its flexibility…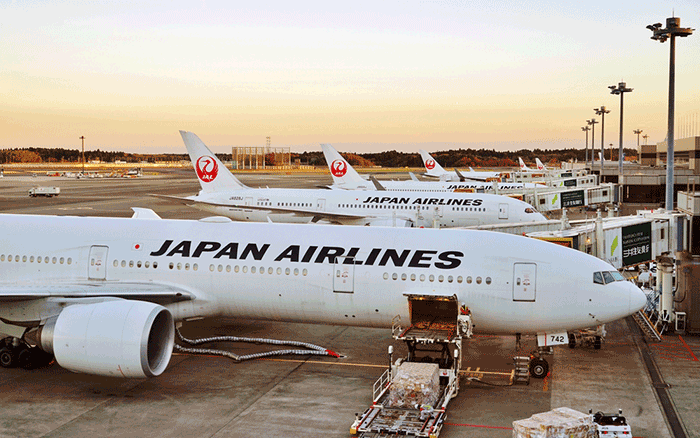 Japan Airlines, one of Japan's two flag carriers, is reducing passenger queues and increasing its flexibility with SITA's common-use passenger processing platform, AirportConnect Open. SITA delivered the new platform to seven Japanese airports as part of a five-year agreement.
SITA is also providing Japan Airlines (JAL) with fully-managed services and a total of 169 integrated common-use workstations across Fukuoka, Sendai, Niigata, Komatsu, Hiroshima, Nagasaki and Okinawa airports.
Keiichiro Sato, Vice President and Deputy Manager, JAL, said: "We have collaborated with SITA for more than 50 years and are pleased to extend our partnership to this part of our business. SITA's AirportConnect provides us with a platform to manage our applications effectively across all seven airports. This will help us provide more consistent passenger processing and give us the flexibility to cope with peaks in passenger traffic. With SITA's fully-managed services, we can also better manage our costs and budgets."
Ilya Gutlin, SITA President Asia-Pacific, said: "Airlines, airports and governments have increasingly complex requirements. They need to improve passenger processing, reduce congestion, and better manage passenger flows. We are collaborating with JAL to support all these needs through the successful deployment of AirportConnect Open."
AirportConnect Open helps airlines save money by allowing them to use their applications on the CUTE infrastructure. It also helps airports increase revenues and save time and resources by maximizing the use of check-in counters and gate resources. And it is future-proofed to support CUPPS, IATA's common use standard for agent-facing implementations at airports.
SITA has provided CUTE services at Japan's Kansai airport since 1994 and at Chitose Airport since 2010. More than 300 airlines use SITA's AirportConnect Open to process millions of passengers every day in more than 400 airports worldwide.
Related airlines
Related organisations
Related people