Dubai World Central to launch passenger operations in October
Dubai Airports announced that Dubai World Central will open its doors to passengers on October 27, 2013…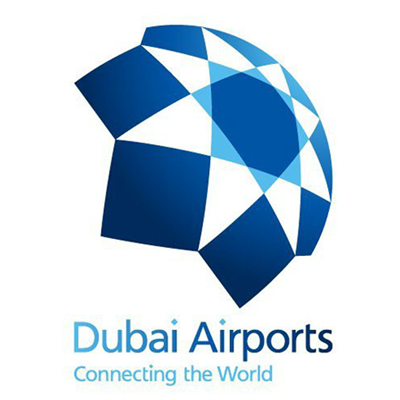 Dubai Airports today announced that Dubai World Central will open its doors to passengers on October 27, 2013 when launch carriers nasair and Wizz Air commence operations into Dubai's second airport.
nasair plans to operate over 50 flights per week between Dubai and a number of destinations in Saudi Arabia. The Saudi-based carrier already operates 950 weekly flights to 28 destinations with a fleet of 21 aircraft comprised of Airbus A320s and Embraer E190s.
Wizz Air, which provides low-cost air transport across 30 countries with 16 bases across Europe, will provide non-stop services linking Dubai World Central to Central and Eastern Europe. Wizz Air has a fleet of 40 Airbus A320 aircraft operating over 1,500 weekly flights to 93 destinations.
Construction of Dubai World Central's passenger terminal building was completed in 2012. Upon opening, the new facility will offer full retail as well as food and beverage amenities. It is serviced by one A380 capable runway, 64 remote aircraft stands and has capacity for up to 7 million passengers per year. The terminal will undergo a full testing and trial programme over the coming months to ensure a seamless opening.
"A new era in Dubai's already proud aviation story is set to begin," said Dubai Airports CEO Paul Griffiths. "The introduction of passenger services from Dubai World Central is the first step in the long term development of the airport and will provide an attractive alternative to travellers. We are equally thrilled to welcome our launch airlines Wizz Air and nasair. We look forward to announcing additional airlines and services in the months to come."
Captain François Bouteiller, Chief Executive Officer of nasair, said: "Dubai's strategic location with its continuous growth in travel demand has encouraged nasair to expand its operation to Dubai World Central, the city's future hub. nasair's business travellers will from October have the opportunity to enjoy same-day travel between Dubai World Central and all major Saudi cities due to our convenient and seamless flight timings. At the same time we will maintain our long-standing flights from Dubai International."
Bouteiller said the new services from Dubai World Central would stimulate a further increase in the number of destinations between the new airport and other destinations in nasair's network as well as encourage leisure traffic between Saudi Arabia and the UAE.
József Váradi, Chief Executive Officer of Wizz Air, said: "I am honoured to announce Wizz Air as a launch customer and first international low fares airline operating at Dubai World Central. For us this is a hugely significant milestone, with our 10 year European success story now crossing borders far beyond Europe, sharing the benefit of efficient airline operations and low fares with many more international customers. Wizz Air's fleet of 40 new Airbus A320 now operates across 32 countries and 93 airports and I am confident that our investment to grow traffic between Dubai and Europe will result in many more low fare Wizz Air routes to be announced in Dubai."
Dubai World Central first opened for cargo operations in June 2010 and has quickly established itself as an emerging cargo airport in the region with 36 airlines (scheduled and chartered) handling 219,092 tonnes of air freight on 16,317 aircraft movements during 2012. Dubai Airports launched general aviation operations at DWC on April 28, 2011 following the General Civil Aviation Authority's regulatory approval for flights carrying up to 50 passengers and crew on February 24, 2011.
Upon completion, Dubai World Central will become the world's largest airport with five runways and an ultimate capacity of 160 million passengers and 12 million tonnes of cargo per annum.
Related organisations
Related people