Chicago Rockford International Airport passenger traffic for January and February 2013
"Although our overall passenger numbers are down…"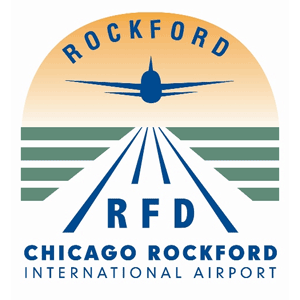 The Chicago Rockford International Airport (RFD) today released passenger traffic numbers for January and February 2013. The airport recognized an 11 percent decrease in available seats, but only a 9.7 percent decrease in passengers for the first two months of the year. Overall, flights during January and February 2013 were 87 percent full.
"Although our overall passenger numbers are down, much of that is a result of a decrease in capacity due to the absence of our Ft. Myers service in January and part of February," said RFD Director Mike Dunn. "With Ft. Myers service through Allegiant starting on February 14th and new Apple Vacation service to Montego Bay continuing through the spring, we expect our March numbers to rebound nicely, and possibly break our all-time monthly passenger record," said Dunn.
RFD served 16,313 passengers in January 2013, compared to 19,652 passengers in January 2012. This is a nearly 17 percent decrease in year-over-year passengers, however, the airport also recognized a 19 percent decrease in capacity for the month.
In February 2013 the airport served 18,828 passengers, compared to 19,263 passengers in February 2012. Year-over-year this is a 2.3 percent decrease in passengers with a 2.7 percent decrease in capacity.
Year-to-date the airport has served 35,141 passengers compared to 38,915 at this time in 2012.
RFD is served by three airlines; Allegiant, Apple Vacations and Frontier. RFD currently has flights to nine non-stop destinations including Cancun, Denver, Ft. Myers, Las Vegas, Montego Bay, Orlando, Phoenix, Punta Cana and Tampa Bay. For more information on all flights, visit FlyRFD.com.
Related airports
Related people