ATN presents Angela Gittens ACI Director General with Woman of the Year Award
Posted: 19 March 2013 | Airports Council International (ACI) | No comments yet
At the 2013 ATN Awards, Angela Gittens, Director General of ACI was honoured with ATN's first Woman of the Year Award…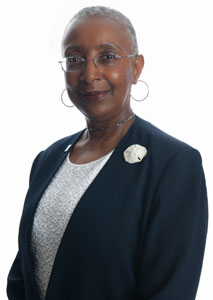 Angela Gittens, Airports Council International (ACI)
At the 2013 Air Transport News (ATN) Awards on Sunday 17 March, Angela Gittens, Director General of Airports Council International (ACI) was honoured with ATN's first Woman of the Year Award.
The Awards Ceremony took place on the eve of ICAO's Sixth Worldwide Air Transport Conference in Montreal and was well attended by leaders from all reaches of the air transport industry. The Awards celebrate the companies and key players that have made and continue to make outstanding contributions to the air transport industry and whose vision and determination have positively impacted not only industry, but the countless individuals and communities touched by the economic and social spinoffs of aviation.
Angela Gittens, Director General, ACI stated, "I am thrilled to receive this inaugural Woman of the Year award from Air Transport News. I share this award with all the other women in aviation who represent this dynamic industry and who work day in and day out to ensure its safety and sustainability. It is particularly gratifying to share the stage with my colleague Raymond Benjamin who has been named Leader of the Year and I assure you that ACI will continue to work alongside ICAO and our other aviation stakeholders to attain the benefits that commercial aviation brings to the world's communities."
Angela Gittens began her tenure as Director General of Airports Council International (ACI World) in 2008. She was formerly CEO for two of the largest US airport systems, Miami and Atlanta, and deputy at another, San Francisco International Airport. In other previous roles, Gittens served as Vice-President, Airport Business Services for HNTB Corporation, where she led the firm's practice in airport business and strategic planning. And as Vice President at TBI Airport Management, she oversaw the transition to private ownership of London Luton Airport and managed operations contracts at several airports in the US and Canada.
Gittens has served on numerous aviation industry boards and committees including FAA and NASA advisory committees, the Executive Committee of the National Academy of Science's Transportation Research Board and the Board of Directors of JetBlue Airways.
2013 ATN Award Recipients
Woman of the Year: Angela Gittens, Director General, ACI
Leader of the Year: Raymond Benjamin, Secretary General, ICAO
George Iatrou Lifetime Achievement Award: Professor Tae Oum, President, ATRS
Regional Aircraft Manufacturer of the Year: Bombardier
Aircraft Manufacturer of the Year: Airbus
Engine Manufacturer of the Year: Rolls-Royce
Ground Handler of the Year: elebi Holding
IT Company of the Year: SITA
MRO Company of the Year: Lufthansa Technik
Airline Alliance of the Year: Star Alliance
Airport of the Year under 10 Million Passengers: Rajiv Gandhi International Airport
Airport of the Year 10-30 Million Passengers: Genve Aroport
Airport of the Year: Istanbul Ataturk Airport
Cargo Airline of the Year: FedEx
Regional Airline of the Year: SilkAir
Low Cost Airline of the Year: AirAsia
Airline of the Year: Turkish Airlines
Dr Kostas Iatrou, Managing Director of Air Transport News stated, "Air Transport News Awards have already become an important event in the air transport industry with an exposure to the whole world. Also Air Transport News Awards are the only international prizes that award all the main categories of the air transport industry. It is important to recognize and honor the best of the best both personalities and companies of the commercial aviation that helped the industry to move forward."
About Air Transport News Awards
ATN Awards are the only international prizes that award all the main categories of the air transport industry. The award consists of a 24K gold-plated olive tree wreath inspired with the prize given to Olympic Games winners in Ancient Greece. http://www.atn.aero
Related organisations
Related people