Improved baggage handling at Chopin Airport
The average baggage delivery time at Chopin Airport was reduced by more than half in 2012…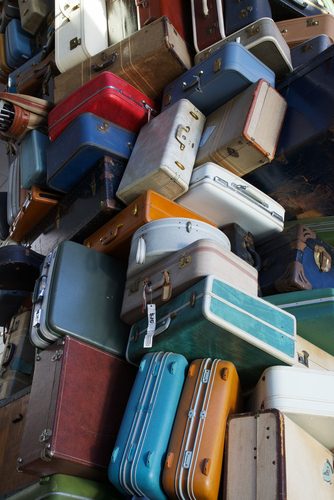 The average baggage delivery time at Chopin Airport was reduced by more than half in 2012, partly thanks to the airport's involvement in the Baggage Improvement Programme (BIP).
Baggage Improvement Programme is a project run by the International Air Transport Association (IATA). Chopin Airport was invited to join the programme a year ago as the only Polish airport and one of the few in the region. The airport appointed a team of experts comprising representatives of all entities involved in the baggage handling process: ground handling agents, airport operational services and state services. Continuous cooperation, exchange of information and finding common solutions to various issues helped to develop and implement some seemingly small-scale measures, which nevertheless contributed to shortening the average weekly baggage delivery time to a little over 20 minutes.
"Regular, virtually on an ongoing basis of those directly involved in the baggage handling process produce excellent results," says Tomasz Prokopiuk, the manager of the Processes and Passenger Handling Section and coordinator for the BIP team. "We are able to address a problem as it comes up and find the most efficient solutions, which we then put into practice. This translates into improved passenger experience," he adds.
Streamlining data flow and logistics processes allowed the airport to boost performance – quite an accomplishment in a region where the winter weather can make life very difficult for ground handling staff transporting bags from planes to the sorting area. Making the space for baggage trolleys adjacent to the sorting area available to handling agents and changing traffic arrangements inside the area are just two examples of the newly introduced measures. Others include presenting additional flight information details on display screens (the handling agent assigned to a flight and expected baggage delivery time).
Procedures for outbound baggage have also been modified. Check-in staff were instructed to use baggage trays more often and to place the bags flat on the conveyor belt. Finally, the process of informing passengers about baggage held up for additional security check was made more efficient.
The implemented actions substantially reduced the rate of mishandled luggage. "We make every effort so that none of the passengers travelling to or from Warsaw has any trouble with their baggage," explains Mr Prokopiuk.
In January, Chopin Airport daily handled an average of 8242 bags in outbound traffic, and 6023 bags in arriving traffic.