Exelis names Dr. Pamela Drew as President of its Information Systems business
Exelis appoints Dr. Pamela Drew as president of its Information Systems business area…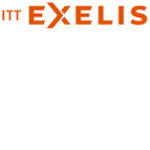 Exelis Inc. (NYSE: XLS) has appointed Dr. Pamela Drew as president of its Information Systems business area, based in Herndon, Va. Drew replaces Mike Wilson, who is retiring from the company, effective March 31, 2013.
In her new role, Drew will be responsible for leading the effort to apply the world-class engineering and science talent Exelis has in system development, networking, radio frequency communications and information systems. Her team will provide capabilities for critical missions that include defense and intelligence systems, air traffic management, space and earth science, and homeland defense.
"Pam has both extensive experience and deeply-rooted customer relationships in our key markets of aviation, cybersolutions and space," said David F. Melcher, chief executive officer and president of Exelis Inc. "She is an exceptional leader with a proven track record in creating new business opportunities, which will enhance our competitiveness and continue to drive value for our customers."
Before joining Exelis, Drew served as the senior vice president of Strategic Capabilities and Technology at TASC, Inc., leading a team that provided systems engineering and integration, cybersecurity, financial and business analytics, and test and evaluation solutions to address intelligence, defense and federal-civilian customer needs. In an earlier role at TASC, Drew led the Enterprise Systems business unit that served defense and federal civil agencies including the Federal Aviation Administration.
Previously, she was sector vice president of business development for Northrop Grumman's Mission Systems sector, leading strategy and business capture of significant Command, Control, Communications, Computers, Intelligence, Surveillance and Reconnaissance systems for defense, intelligence and homeland security customers worldwide.
Drew also served as vice president and general manager for Boeing's Integrated Defense and Security Solutions organization, where she led strategy and business generation in the homeland and global security, civil, and commercial markets. She was vice president and general manager of Boeing's Command, Control, Communications, Intelligence, Surveillance and Reconnaissance Solutions organization. Notably, she led significant airborne ISR programs including the Airborne Warning and Control System and 737 Airborne Early Warning and Control business; transformational communications programs such as Joint Tactical Radio Systems; and navigation and guidance systems for intercontinental ballistic missiles.
Drew received a bachelor's degree in mathematics from the University of Colorado, Boulder, where she also completed her doctorate and master's degree in computer science.