NACO and HOK win expansion contract for Riyadh Airport, Saudi Arabia
Posted: 18 January 2013 | Netherlands Airport Consultants BV | No comments yet
NACO and HOK have been awarded the contract to design the expansion of King Khaled International Airport…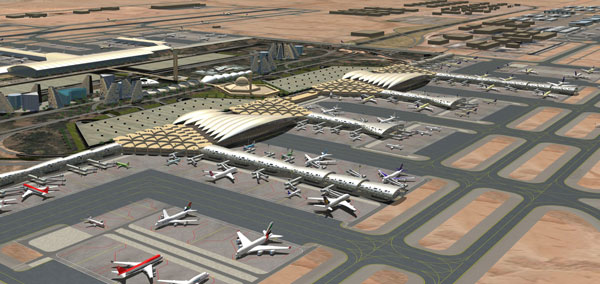 NACO, its Saudi Arabian branch SADECO and global architect HOK have been awarded the contract to design the expansion of King Khaled International Airport in Riyadh, Saudi Arabia. NACO, Netherlands Airport Consultants, a Royal HaskoningDHV company, and HOK will be leading the design team for this prestigious project.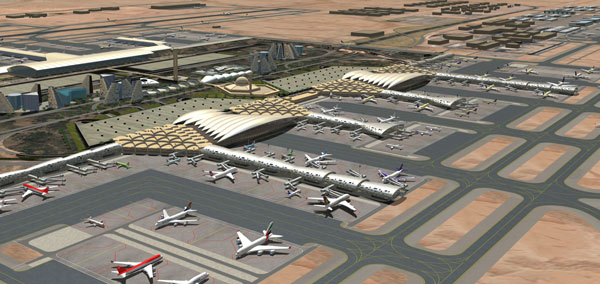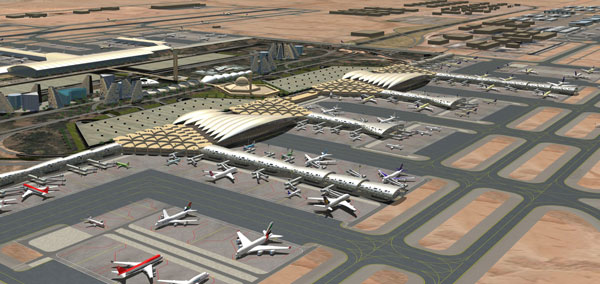 The consortium of NACO, SADECO and HOK will be designing the expansion of the existing terminals 3 and 4 after which the airport will be able to handle 20-25 million passengers per year. Currently the 30 year old airport is handling around 15 million passengers annually. The expansion project will allow King Khaled International Airport (KKIA) to meet the country's growing economy of more than 5% per year. Total project costs are expected to exceed US$ 800 million; expansion is scheduled to be ready in 2015.
Design team
NACO has been involved with the KKIA airport's development since 2007 through various master planning and design projects; HOK was the original designer of the existing terminal complex.
The team has worked together before and offers extensive and proven expertise in the successful delivery of complex high-profile airport projects such as the world's largest Beijing New International Airport. The Saudi General Authority of Civil Aviation (GACA) and KKIA will benefit from the very best resources this team has to offer including 40 years of experience in the Kingdom of Saudi Arabia.
Kjell Kloosterziel, Director Airport Planning & Building Design at NACO and project director for the project said "This challenging project keeps us involved in a critical component of the airport's development program aimed at increasing capacity while at the same time elevating passenger experience to a world-class level."
Richard Gammon, Senior Vice President, Director of Aviation & Transportation at HOK said "HOK's aviation and transportation team has a global track record of delivering some of the world's largest and most complex aviation and transportation facilities. We're delighted to be working with the team at NACO, and it's really exciting for us to return to Riyadh. The expansion of terminals 3 and 4 will be vital in allowing the airport to meet increasing demand and support the country's growing economy."
By combining in-depth global, local and specific project knowledge with an integrated and collaborative approach, the SADECO – NACO – HOK team will be delivering a successful and high-quality terminal design.
The design team will further include structural engineers from Royal HaskoningDHV, MEP & systems engineers from Buro Happold and local architectural firm TKC.