Ready for winter with Multihog
As winter approaches it is never too late for airport operators to evaluate their readiness to cope with wintry conditions…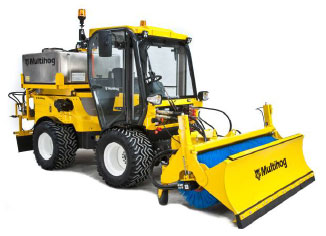 As winter approaches it is never too late for airport operators to evaluate their readiness to cope with wintry conditions to minimise any disruption for airlines and passengers. Airports around the world such as Gatwick, Heathrow, Liege, Vancouver, Dublin, Birmingham and Bristol are ready for efficient stand clearance – vital for the smooth running of operations – by using the Multihog multi-purpose implement carrier to ensure that stands are open for business in snowy and icy weather.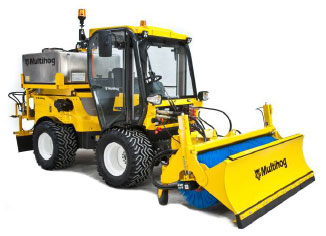 The Multihog's compact dimensions and 360° visibility from the cab enable it to safely access tight areas around and underneath parked aircraft in areas that larger snow clearing vehicles such as tractors and traditional ploughs cannot reach. Multihog's wide range of winter resilience attachments encompasses front mounted snow ploughs, brushes and blowers. 1,200 litre de-icing sprayers and 1m³ gritter units, with adjustable spraying and spreading widths are just some of the rear mounted attachments available, all of which can changed within minutes for flexible operation.
The combined snow plough and brush is a very popular attachment for airport operations, with ploughing and brushing functions being easily interchangeable at the touch of a button from the comfort of the cab. Gatwick Airport uses this front mounted attachment on its fleet of 14 Multihogs and considers it to be the most effective solution for initial ploughing and final sweeping.
The Multihog can be used both landside and airside, minimising disruption to passengers, ensuring safe working conditions for personnel whilst also keeping perimeter, parking and drop off areas clear of snow and ice.
Multihog Ltd, Co. Louth, Ireland
T: +353 (0)42 938 6738
W: www.multihog.com
E: [email protected]