Leading aviation figures call for radical improvements to UK airspace
Proposals to enhance the UK's airspace system…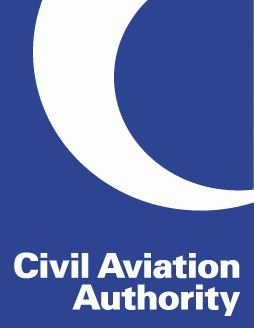 Proposals to enhance the UK's airspace system, through the Future Airspace Strategy (FAS), that will increase airspace capacity, improve flight efficiency, and reduce aviation's environmental impact were discussed today at a London conference organised by the UK Civil Aviation Authority (CAA).
Airspace is a key part of the UK's transport infrastructure and is vital to all airspace users from airlines to the military and private fliers.
Among the key aviation figures providing their views were CAA Chief Executive Andrew Haines; easyjet Chief Executive Carolyn McCall; Heathrow Airport Chief Executive Colin Matthews and; NATS Managing Director of Operations Martin Rolfe.
They heard that the UK's current airspace system has not been significantly updated for over 40 years and that the FAS project will deliver significant benefits for air passengers, the aviation industry and the environment.
Key improvements that FAS can deliver include:
Allowing aircraft continuous climb-outs on takeoff that get aircraft to their optimum cruising altitude as quickly as possible;
Providing aircraft with more efficient routeings that save time and fuel;
Better management of arrivals at airports, such as reducing the time aircraft are in holding stacks;
Linking the whole aviation network together to share up-to-date flight information, thereby enabling better operational decisions and increasing resilience to unexpected events;
Using the latest technology throughout the system to increase airspace capacity and safety.
This includes the use of Performance Based Navigation (PBN) that allow aircraft to use satellite navigation, instead of ground based navigational aids, to fly much more accurate routes. The CAA announced at the conference that it will be consulting on a mandate to implement PBN in certain areas of the UK's controlled airspace.
The FAS strategy has been developed in collaboration with airlines, airports, air traffic control bodies, general and business aviation, the UK and Ireland aviation authorities, the DfT and MoD.
These organisations will now start work on implementing the strategy in the UK and tying it into European projects such as the European Commission's Single European Sky initiative, which aims to streamline the way airspace is used throughout the continent.
Speaking at the conference, CAA Chief Executive, Andrew Haines said: "Every day we hear discussions about a shortage in capacity for aviation in the UK, especially in the south east of England. Much of the comment centres on airport runway capacity. But in some areas airspace capacity is also a major factor. It has a significant impact on the overall efficiency of aviation and also its impact on the environment. For airlines the airspace system can be a key determinant of fuel burn, punctuality and runway utilisation.
"But, unlike the tricky subject of extra runway capacity, airspace is much more under the aviation sector's control; indeed we can make significant improvements now."
Work on some of the FAS projects is already underway and it will ensure UK airspace is fit for purpose out to 2030.
More information on the Future Airspace Strategy can be found at www.caa.co.uk/fas
Related organisations
Related people