Strong passenger growth at the Chicago Rockford International Airport
"Once again, our flights to Denver through Frontier Airlines really helped to boost our passenger numbers…"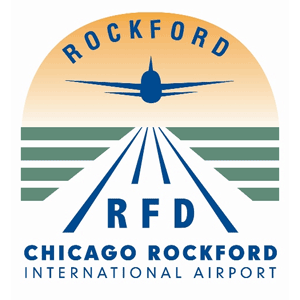 Strong passenger growth at the Chicago Rockford International Airport (RFD) continues in October, with the airport serving 14,849 passengers for the month. October's passenger traffic grew 24 percent compared to October 2011 when 12,006 passengers utilized RFD.
"Once again, our flights to Denver through Frontier Airlines really helped to boost our passenger numbers. We also had some special flights that helped drive passenger numbers including the departure of the European Ryder Cup team and several full charters," said RFD Director Mike Dunn.
In October, RFD accommodated charter flights to the casino destinations of Laughlin, Nev. and Gulfport, Miss. Future charter flight information is available at www.FlyRFD.com.
The airport also continues to fill flights, posting a load capacity of 92 percent in October. RFD's overall load factor for 2012 is currently at 89 percent.
Year-to-date traffic at RFD is up nearly 14 percent compared to 2011. The airport has served 181,098 passengers from January – October 2012. The airport served 159,020 passengers during that time in 2011.