Port Authority update on conditions at transportation facilities
Posted: 29 October 2012 | Port Authority of New York and New Jersey | No comments yet
The Port Authority of New York and New Jersey reports the following update on the conditions at its transportation facilities…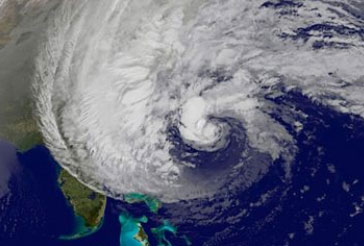 Due to the impending landfall of Hurricane Sandy, the Port Authority of New York and New Jersey reports the following update on the conditions at its transportation facilities:
Airports
The Port Authority's airports — John F. Kennedy International, Newark Liberty International, Stewart International and LaGuardia airports — are opened. However, air carriers have ceased operations at the airports until further notice, and we are encouraging travelers to not go to the airports.
JFK AirTrain service was suspended at 10 p.m. Sunday and AirTrain Newark service is in the process of being shut down as of midnight.
PATH
All PATH service was suspended as of midnight until further notice.
Ports
The Port Authority's maritime facilities are closed until further notice.
Tunnels and Bridges
The Port Authority's tunnels and bridges are opened. However, Port Authority staff will closely monitor the wind and flooding conditions. Closures will be determined on a case-by-case basis based on high winds, rainfall and roadway conditions, however closures are highly likely beginning on Monday. Motorists are urged to drive at reduced speeds when roadways are wet, and pay close attention to posted electronic messages for important information.
Port Authority Bus Terminal
By 2 a.m. Monday, all public and private bus service from the Port Authority Bus Terminal will be suspended until further notice.
Passengers are reminded to check http://www.panynj.gov/ for updated information about PATH, the airports, the tunnels and bridges and all other Port Authority facilities. For further information about safety precautions, evacuation routes and best practices for New York State, visit http://www.governor.ny.gov/stormwatch; and for New Jersey, visit www.ready.nj.gov.