Work on London Southend Airport terminal extension about to get underway
London Southend Airport will enable more than 300 additional new local jobs…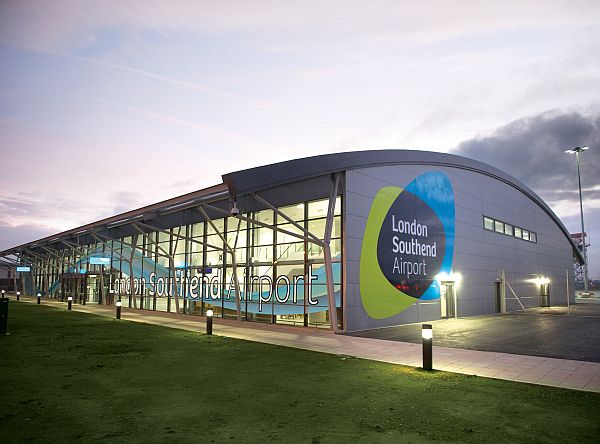 FRESH BLOOD: Southend is London's newest airport, but it is out performing its veteran peers in customer satisfaction.
Work on an extension to the terminal at London Southend Airport that will enable more than three hundred additional new, local jobs being created will get underway in early November.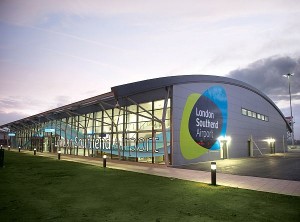 Kier has been appointed as the key contractor for the work, and construction of the extension will be split into three phases. The first phase is a new arrivals facility, and this is scheduled to be ready at the end of May 2013. The final phase will be completed just before Christmas 2013.
Phase 1 of the light and airy, fly-through terminal became operational on 28 February 2012 and is less than 100 paces from the new railway station. Passengers flying out from the airport will wait for a maximum of four-minutes for security, whilst those arriving with just hand luggage can expect to travel from plane to train within 15 minutes of leaving the aircraft.
This Phase 2 extension is to ensure those high standards of service passengers are currently enjoying are not compromised as passenger numbers grow towards 2 million per year by 2020. This extension will cost around £10 million to complete.
The terminal building will become 90 metres longer. The number of check in desks / baggage drop off points will increase, as will the amount of space for passengers in security. The Departure Lounge will grow in size to enhance the experience for passengers relaxing and awaiting boarding after security. A larger Arrivals area will have enhanced baggage reclaim facilities and a larger immigration area. Retail and catering facilities will be expanded throughout the terminal in order to provide a much wider range of shops and services available to passengers.
The 300 new jobs will arise from the increase in Southend based aircraft over time which will result in a variety of additional operational and service roles such as passenger service, security, retail, catering, baggage handling, engineering and maintenance, plus airline crew from London Southend based airline operations.
London Southend Airport Managing Director Alastair Welch says "Our aim is to ensure that we deliver a very special level of customer service in Southend and this extension will allow us to ensure we can continue to deliver those high standards as the airport grows. This is also further evidence of the role the redeveloped airport is playing in supporting the regeneration of the wider Essex economy."
Kier Construction operations director Nick Bache comments "We are absolutely delighted to have been awarded this significant contract by London Southend Airport. An important project for the Essex region, the terminal extension will provide some fantastic improvements for passengers and will enable us to utilise our extensive airport experience. We can't wait to get started."
Related airports
Related people