Runway shut at Birmingham Airport
An incident involving Monarch flight ZB467 arriving from Nice and operated by AURELA Airlines occurred at 13.11 this afternoon…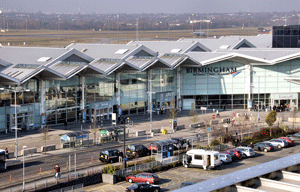 Draka cable has been installed throughout Birmingham Airport.
An incident involving Monarch flight ZB467 arriving from Nice and operated by AURELA Airlines occurred at 13.11 this afternoon.
Passengers left the aircraft by the steps; no one was hurt. The airport is open with flights arriving and departing. Some departing flights may still be subject to delay. Passengers should contact the airline directly.