Strengthening Japan's aviation competitiveness – reducing cost of infrastructure
IATA called on Japan to capitalize on the economic benefits of air transport…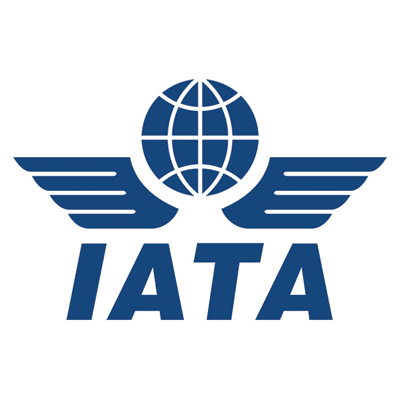 The International Air Transport Association (IATA) called on Japan to capitalize on the economic benefits of air transport by improving the sector's competitiveness.
"I am a Japan optimist. And in the case of aviation, these last few years have seen some of the most promising changes in Japanese air transport," said Tony Tyler, IATA's Director General and CEO. Tyler's remarks to the American Chamber of Commerce in Japan highlighted the opportunities that are being created with the introduction of new capacity into the long-under-served Tokyo market as well as market liberalization.
Japanese aviation comprises the world's third largest domestic market, about 5.5% of global traffic and 11% of global industry revenues. "Japan is important to global air transport. And air transport is critical to Japan. Could this island nation have grown to be the world's third largest economy without effective air links? The answer is no. In fact, there is no clearer example of the aviation industry being a catalyst for economic growth than Japan where it provides vital—irreplaceable—links to global markets. But I believe that aviation could be an even more powerful force in Japan's economy," said Tyler.
An Oxford Economics study revealed that aviation has a significant footprint in the Japanese economy, supporting 0.7% of GDP (JPY 3.135 trillion) and 0.7% of the Japanese workforce (429,000 jobs). Including aviation's contribution to tourism, the figures rise to 1.0% of GDP (JPY 4.501 trillion) and 1.0% of the workforce (620,000 jobs).
Comparing the impact of aviation on the Republic of Korea's (Korea) economy to that of Japan illustrates the potential for aviation to play an even larger role as an economic catalyst in Japan. "In Korea, air transport and related tourism activities support 2.2% of GDP and about 2.1% of the workforce. So, aviation has twice the impact on the Korean economy as it has in Japan. Aviation has the potential to deliver many more benefits in Japan," said Tyler.
Tyler focused on two findings from the World Economic Forum's (WEF) Travel and Tourism Competitiveness Report to illustrate the need to focus on strengthening competitiveness:
Visa Requirements: When analyzing the number of countries granted visa-free entry, Japan ranked in 76th place while Korea ranked at sixth place alongside Malaysia, Singapore and Hong Kong. "This is a big handicap if Japan is to make its ambitious target to increase inbound tourism to some nine million visitors this year with an emphasis on attracting international meetings," said Tyler.
Cost Competitiveness: Of the 139 countries in the WEF rankings, Japan ranked at 106 on airport charges and ticket taxes while Korea was 33rd. This corresponds to a Leigh and Fisher benchmarking survey of airport charges which found Kansai International Airport to be the second most expensive airport in the world and Narita to be the sixth most expensive.
The leakage of domestic transit traffic to hubs outside of Japan illustrates the impact of Japan's high cost environment. While approximately 1.4 million travelers make domestic/international connections at Narita annually, about 500,000 use Seoul's Incheon airport as their transit point. "This is just one illustration that the negative impact of high costs on the aviation business in Japan is real and measurable. At a time when Narita is struggling to utilize capacity, it can ill-afford the lost business," said Tyler.
"There are opportunities for positive change. The New Kansai International Airport Company—the merged entity managing Itami and Kansai—is also focused on improving its competitiveness by reducing costs. Narita is clearly feeling the competition from Haneda. And cost-efficient infrastructure will be an even more important driver of the success of the many point-to-point airlines that it is trying to attract, than it is for the network carriers," said Tyler.
"As an initial goal, I urge Narita airport to permanently reduce landing charges to the 2009 discounted level while retaining rental reductions," said Tyler. In 2005, Narita reduced landing charges by 11%. Further reductions in landing and rental charges were granted in 2009 on a temporary basis until March 2011. While rental reductions have been retained, landing charges were increased back to levels of the 2005 agreement.
"It would be great news for aviation—and the Japanese economy—if none of Japan's airports were on the top 10 most expensive airports list by my next visit. Everyone who lives, works or does business in Japan should have an interest in this. Japan's main airports are its gateway to the world. Cost-efficiently facilitating that basic connectivity will help to make all of Japan more competitive," said Tyler.
Comment on Japan Airlines Re-Listing
Speaking on the same day as Japan Airlines re-listed on the Tokyo Stock Exchange, Tyler made the following comment: "I wish Japan Airlines well. JAL's rehabilitation is a reminder of the resilience of the aviation industry. The government and all involved should be congratulated for a quick process. The challenge now is ensure a fair and equal opportunity for all Japanese carriers to be successful."