ACI World Director General Angela Gittens named 2012 ACC Aviation Award of Excellence recipient
The award will be presented on November 6 2012…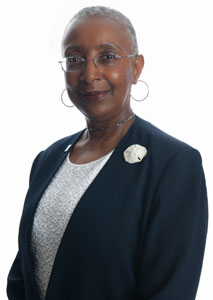 Angela Gittens, Airports Council International (ACI)
The Airport Consultants Council (ACC) is pleased to announce the selection of ACI World Director General Angela Gittens as recipient of the 2012 ACC Aviation Award of Excellence. The award will be presented on November 6, 2012 during the ACC Annual Conference & Exposition awards luncheon in Bonita Springs, Florida.
The Aviation Award of Excellence is presented annually to honor the extraordinary contributions of an individual, group or organization to the airport and aviation industry that is visionary and innovative, has advanced the industry and has served the general public good. The lifetime achievements of the recipients are also considered.
Ms. Gittens was selected as the recipient of this award because of the extraordinary breadth of her contributions to the aviation industry, her ability to be a strong advocate on behalf of many aviation stakeholders and her leadership on local, federal and global levels.
"Angela is a truly unique individual," said ACC President Paula Hochstetler. "Her experience in airport management, as an aviation consultant and now as leader of one of the highest-profile global associations, has demonstrated her ability to make a profound difference. Her in-depth knowledge of airport policy and management, her creative thinking, and her competency, coupled with her approachable manner has enabled her to be extremely successful and to be held in high esteem by virtually everyone she's dealt with."
Prior to joining ACI World in 2008, Gittens held top executive positions at the three of the largest U.S. airport systems. During her tenure as Aviation Director at Miami International Airport (MIA), the airport was reinvigorated by a multi-billion dollar capital improvement plan and garnered attention as the first US airport to achieve ISO 14001 certification for its environmental efforts; as General Manager of Hartsfield-Jackson Atlanta International airport (ATL), it became the busiest airport in the world and served as host airport for the 1996 Olympic Games; and as Deputy Director of the San Francisco Airport Commission, she worked closely with industry partners to find innovative ways to enhance financial returns. She also worked in the private sector as Vice President at TBI Airport Management where she oversaw the transition to private ownership of London Luton Airport and as Vice President of Airport Business Services for ACC member firm HNTB.
Gittens has also served on a number of industry boards and committees, including the FAA's Management Advisory Committee, the National Academy of Science Transportation Research Board (TRB) Executive Committee and TRB's Airport Cooperative Research Program Oversight Committee; and JetBlue Airways' Board of Directors.