A recipe for better airport operations
Posted: 4 September 2012 | Dr. Christoph Martin Meier, Head of the Aviation-IT Department at Siemens AG | No comments yet
For airport operators all over the world, cost-efficiency, environmental protection and passenger comfort are at the top of the agenda…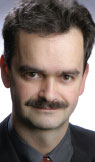 Dr. Christoph Martin Meier, Head of the Aviation-IT Department at Siemens AG
For airport operators all over the world, cost-efficiency, environmental protection and passenger comfort are at the top of the agenda. However, due to the complexity of everyday airport operations, achieving these goals does not rest on just one stakeholder. Instead, all stakeholders must pull in the same direction. An Airport Operations Control Center (APOC) provides all parties involved in airport operations with the same information. The result: improved overall situational awareness and decision-making quality. Siemens' year-long experience with control centers and its software expertise make it the perfect partner for the installation of an APOC.
By nature airport operations are complex. On the day of operations, the many business processes related to aircrafts, passengers, baggage and cargo are handled simultaneously by different stakeholders. In order to enable smooth and efficient operations, seasonal and daily flight plans are prepared, agreed upon and approved by the stakeholders. Obviously, the different processes and decisions that have to be made are far from being independent.
Nevertheless, collaboration among the different stakeholders at an airport is rare. Each stakeholder has different interests, priorities and preferences. This becomes all the more evident when, on the day of operation, a whole range of new aspects and constraints often emerge, for example resource outages, capacity drops, changed airline preferences, different passenger behaviour, etc.
The result is often enormous delays and wasted resources. According to the EUROCONTROL performance review report, air traffic delays cost around €1.5 billion a year in Europe alone. In other parts of the world, the impact is similar. It soon becomes evident that what is most needed is a quick and structured operations control center so that stakeholders can first deal with unplanned events as effectively as possible – and then return to normal operations. The ideal operations control should also make it easy for agents to interact with one another.
Video wall for the big picture
The main task of an APOC is to ensure common situation awareness. The APOC can be set up either as a central physical location or as a decentralised solution. As a physical location, in either a dedicated building or a room, the APOC is equipped with a video wall that reflects the overall situation. Along with the current time and traffic details, the following information should passively appear on the video wall for the coming three to six hours:
Flight overview, including process milestone information.
Weather and other dominant factors, e.g. resource outages that will impact airport performance.
Capacity demand charts showing the degree of resource usage and the potential congestion and queues.
KPI charts with the performance of the entire airport.
Overall airport resource usage strategies.
The agents responsible for individual airport operations should each have working positions in the APOC. From these positions they are able to access more detailed information to make tactical decisions. Depending on the area of responsibility, the agent may see a detailed analysis of passenger flows in the terminal, or baggage system status and the predicted load over the next hours. From the working stations the stakeholders are able to communicate with their back offices and quickly access negotiation support systems to come to joint decisions with other stakeholders.
Naturally, one big advantage of the physical APOC is the possibility for direct, human-tohuman communication, which is especially useful in handling exceptional cases. The integration of meeting and discussion spaces in the APOC supports this collaboration.
As a decentralised solution, an APOC virtually connects all relevant stakeholders and decision makers with shared information, communication infrastructure and concerted collaboration processes. A stakeholder's individual role determines which concrete IT systems are integrated. For example, an airline agent would very likely be given access to the transfer passenger display. But whether a centralised or decentralised setup is chosen, Siemens draws on its extensive experience with control centers.
Everything under control
All over the world, control centers from Siemens help keep operations running smoothly. Metro Kaohsiung in Taiwan, the New York Metro Control Center, Hannover's Traffic Management Center and the Energy Distribution Control Center in Azerbaijan are just a few examples of organisations that profit from Siemens' solutions for control centers. In the world of airports, references include the Terminal 4 operation center in Madrid Barajas, operation centers in Bangkok, Hyderabad and Bangalore, as well as the baggage operation centers in Munich, Milan Malpensa and Beijing Capital Airport.
Siemens takes over the entire planning of a control center starting with the operational concept and up to the design for the room and working positions as well as the video wall. For implementation of a control center, Siemens aids with the smooth transition from, the 'as-is' situation to the new concept. Assistance with proactive change management helps ensure buyin from the different stakeholders. For the 'nervous system' of the control center, Siemens offers a range of IT solutions.
First and foremost, IT solutions increase situational awareness with direct and aggregated process information either on desktops, video walls or handhelds. Agents are shown among others the radar and Advanced Surface Movement Guidance and Control System (A-SMGCS) screens, flight plans, resource plans and operating strategies. External constraints like weather, facility status, system health and fault status can also be accessed.
IT also covers communication systems for interaction within the control room and with remote operations control locations – via phone, message systems, video conferencing and more.
Siemens' expertise also covers prediction solutions to mitigate problems pro-actively, for example, capacity prognosis and impact to flights. Situation diagnosis records lessons learned for continuous improvement.
Guidance through difficult operational conditions is accomplished with assistance and optimisation systems – similar to car navigation systems. Workflow management systems streamline co-ordination, breaking down plans into tasks and actions. Finally, IT for document management ensures that all stakeholders can rapidly access the data they need.
All of these IT solutions make a substantial contribution to the success of control centers from Siemens, yet for APOCs the most interesting IT innovation may very well be the Total Airport Management Suite (TAMS). TAMS is an open modular software suite that Siemens developed in the framework of a consortium project supported by the German Federal Ministry of Economics and Technology (BMWi).
TAMS – the future of airport operations
With TAMS, Siemens has developed the world's first integration platform for airport IT. TAMS provides seamless support for typical airport processes: from seasonal flight scheduling, daily flight schedules and resource management right through to statistics, reporting and billing, as well as Collaborative Decision Making (CDM) and the TAMS Airport Operations Plan. The platform links the TAMS partners' tactical arrival, departure, surface, turnaround and passenger management systems with Siemens Airport Performance Management applications – as well as with video wall visualisation and workflow management in an APOC.
TAMS has undergone a simulation at Stuttgart Airport, Germany's seventh busiest airport with nine million passengers per year. The results of the TAMS simulation speak for themselves. The punctuality of all flights was improved, which significantly reduced the number of passengers who missed their connecting flights. A further highlight was the 30-second reduction of taxi time for each aircraft. With over 135,000 flight movements in 2011, that adds up to a substantial amount of fuel and avoided CO2 emissions. A portable demonstration model has been developed to provide a realistic simulation of TAMS sub-system functionality.
A new form of infrastructure
That an APOC carries definite advantages is clear. But at whose initiative can an APOC be introduced? The most suitable stakeholder here is the airport authority. The airport authority is usually expected to provide the basic infra structure of an airport like runways, taxiways, terminals, power and fuel supply, and security – as well as the basic operations infrastructure like flight planning and resource allocation. As such, the airport authority is seen as the perfect stakeholder to introduce and operate an APOC, which can be viewed as a new, modern form of operations infrastructure.
The business case for an APOC is convincing: improved airport productivity – which saves money, protects the environment and leads to increased passenger comfort.
APOC, AOCC or AOC?
APOC stands for Airport Operations Control Center. Sometimes the concept is also referred to as AOCC (Airport Operations Control Center) or AOC (Airport Operations Center). In Europe, the industry has agreed to use the acronym APOC for this type of control center.
Biography
Dr. Christoph Martin Meier has been Head of the Aviation-IT Department at Siemens AG since 2009. He has been the overall Project Manager of the Total Airport Management Suite (TAMS) R&D Project and was the leader of the Baggage-IT-Strategy Team at Heathrow Airport. Dr. Meier has a PhD from the Technical University of Braunschweig and currently lectures at the Technical University of Berlin on 'Human Engineering in Flight Guidance'.
Related organisations
Related people