What's the secret to successful winter operations? IAR asks the experts
Within our Winter Operations In-Depth Focus, International Airport Review, asked a panel: "What is the best advice you can give to an airport in regard to how to prepare for the winter season?"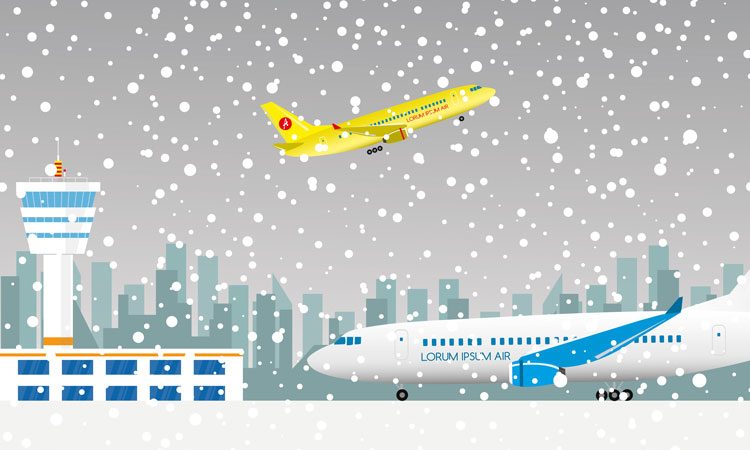 Lars Barsoe: Have a plan! Do a lot of training and execute the plan. This sounds like easy and simple advice, but it really does come down to planning. This is valid for both airport ground management teams and ground handling companies. The plans are different, but the need is the same.
When it comes to aircraft de-icing, where Vestergaard Company is a specialist, plans must be in place for the location, and who will perform the duty. Operating instructions must be written, and crews hired and trained prior to winter. Equipment must be in place and maintained, so that it is ready the first day it is needed. De-icing fluid must also be in place.
A good system must exist for channelling orders from captains to de-icing crews: They must be well trained, and the coordinator must know how and who to dispatch where. With all of the above in place, you have a chance of success.

Gary Lydiate: At this time of year the aviation industry reflects on the prior winter months as preparations are made for the upcoming cold season. During 2017/18, we experienced a UK winter characterised by intensely cold periods, and airport infrastructure struggled to cope. Compare that with the winter just gone and we got off lightly – our operations coped well, and we were able to take the opportunity to assist other airports with their winter operations.
Lessons have been learnt and airports are welcoming measures to prevent aircraft de-icing fluids running low – avoiding disrupting aircraft movement.
Kilfrost's history goes back to the development of fluids during World War II, and the introduction of radiator anti-freeze used by Antarctica expeditions. Our scientists are pioneers of fluid innovation, boasting a number of world firsts across the industry.
We are also working closely with our customers and invite key stakeholders to information-sharing forums. Kilfrost has been instrumental in the coordinated initiative between SAE International, IATA and ICAO, which has resulted in the creation of three new SAE Aerospace Standard (AS) documents referring to global aircraft ground de-icing.
I would urge all industry stakeholders to continue to share experiences, further raise standards and increase knowledge-sharing around winter preparedness and the application, handling and storage of aviation fluids. It is only through cooperation that we can progress and improve.

Adrian Synoradzki: Despite temperatures rising, winter still causes many challenges. At airports, departure frequency, which is several dozen seconds during summer time, increases to 1.5 hours on average during snowfall.
Before each departure, vehicles must remove snow from the runway; Vammas specialises in technology that enables this.
Refuelling of aircraft, loading and unloading luggage, catering, technical controls and de-icing are examples of airside infrastructure requirements. But these operations happen outside and unfavourable conditions can significantly slow down implementation. Our safety concerns cannot be limited to passengers, they must consider staff too. That is why our equipment is fully operated from an operator's cabin, equipped with several sensors and protections that ensure a zone of high-quality safety.
In all of this, equipment reliability – designed and configured for the needs of a specific aerodrome – is imperative. After the season, training, simulations, upgrades, exchange of ideas and experiences occur: Fighting with winter lasts a full year.
This has been successfully implemented by Vammas for over 70 years in the iciest regions of the world.