Federal regulation for tortoise management
In this article, Orlando looks at the use of synthetic aviation turf as wildlife mitigation tool using information from FAA funded study.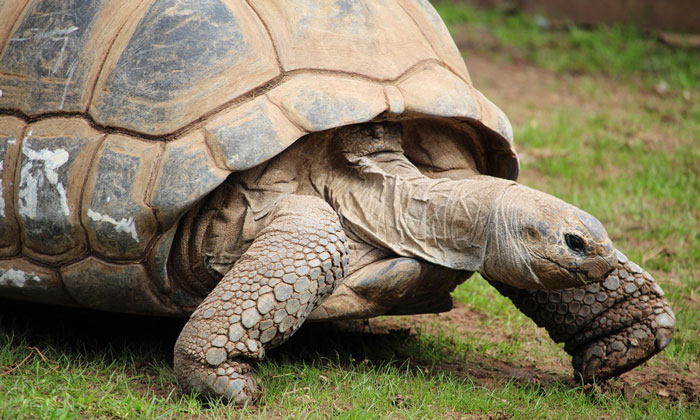 Airports are required to maintain runway safety areas (RSAs) free of pot holes, bumps, or other hazardous surface variations. In fact, a number of airports in the Federal Aviation Administration (FAA) Southern Region have difficulty meeting Federal Regulations due to holes caused by burrowing gopher tortoises.
For Orlando Sanford International Airport in Florida, hundreds of burrowing gopher tortoises became a growing concern. Wildlife burrowing in close proximity to runways—while a pleasant home for gopher tortoises—became quite unpleasant for operational safety.
Between 2008 and 2014, the Orlando Sanford excavated over 875 burrows and removed 345 tortoises, costing nearly $400,000. Once removed, the tortoises typically came back to re-burrow.
Many have difficulty meeting Federal Regulations due to holes caused by burrowing gopher tortoises…
Carefully removing these magnificent creatures become a continuous and costly expense for Orlando Sanford. Airport Operations must take special care and consideration for the removal of this threatened species as the reptiles and their burrows are currently protected under federal law.
Synthetic turf effective wildlife mitigation
Beyond Orlando Sanford, wildlife concurrences are a major concern in aviation environments around the world. Because the most frequent encounters occur during take-off and landing, efforts have been directed to ensure wildlife control on the airfield. As a safety and operational solution, many airports have looked to artificial aviation turf as an all-around solution for mitigating wildlife from their natural habitat.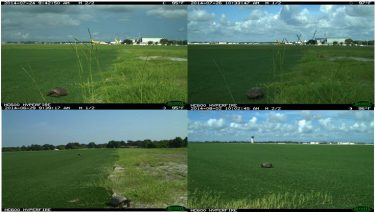 Bird strikes alone cost the United States aviation industry over $1.2 billion USD per year and cause aircraft downtime in excess of 94,000 hours.
Orlando Sanford turned to AvTurf in August 2013, a patented artificial turf system, as a viable long-term management strategy.
Between 2008 and 2014, the Orlando Sanford excavated over 875 burrows and removed 345 tortoises, costing nearly $400,000…
"Animals present in runway safety areas presents a serious concern for airport operations," said Daniel McSwain, general manager for Act Global. "This study has shown that installing aviation turf in runway and taxiway safety areas can be an effective solution for wildlife control. The aviation turf backing provides a barrier to burrowing tortoises, while also removing the natural ecosystem which attracts birds and other wildlife."
FAA Funded Study at Orlando Sanford
In 2014 the FAA sought to understand the long term benefits synthetic aviation turf could provide for successfully mitigating wildlife as part of a long-term preventative strategy, rather than reactive measures to capture and relocate.
After consulting with FAA's Airport Division and Airport District Office, biologists from the U.S. Department of Agriculture, and the state and U.S. Fish and Wildlife Services, Orlando Sanford secured grant money for a one-year study of the effectiveness of replacing natural grass with synthetic turf.
The aviation turf system was installed on Runway 18. The installation covered a 3.5 acre test plot around the perimeter of the runway's blast pad–158,000 square feet of synthetic turf in total with sand infill ballast.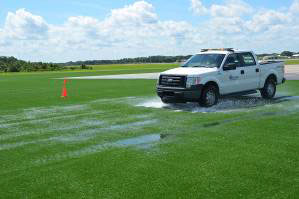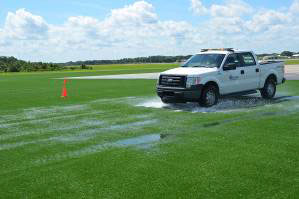 Prior to installation, the turtles were carefully removed, and motion activated cameras were used to monitor the area 24/7 and detect signs of wildlife or burrowing. The four wildlife cameras ran continuously along the perimeter of artificial turf, which recorded photographs of any movement. After a year of observation and data collection, the airport detected no tortoise burrowing in the test area.
Synthetic turf concludes as a viable solution
In addition to wildlife control, the study further investigated the durability of the artificial turf system to withstand exposure to harsh environmental conditions, and the manoeuvrability, braking action and friction characteristics on the turf.
AvTurf performed well on all test measures under a variety of environmental conditions when exposed to jet blast, UV, wind and rain.  The aviation turf did not exhibit indications of deterioration, and proved resilient to the passage of operational vehicles. The artificial turf did not exhibit detrimental reduced braking during aircraft or vehicle excursions.
The overall results demonstrated that artificial turf which meets FAA specifications is compatible with safe airport operations, is not attractive to other hazardous species and effectively resists burrowing by gopher tortoises.
About AvTurf
Focused on safety and ease of installation, AvTurf's patented installation methods are free of nails, staples and other material fasteners, which can become dangerous for airport operations. This system manufactured by Act Global meets the specifications in FAA Advisory Circular 150/5370-15B. Aviation turf in general has been identified as a material that can be used to cover large portions of airport property with multiple benefits, such as providing consistent ground cover, as well as reducing maintenance costs and attractive vegetative food sources for hazardous wildlife species.
About Daniel McSwain
Daniel McSwain, General Manager of Act Global leads the aviation AvTurf division. He spent six years as Safety Officer in the United States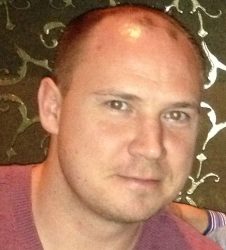 Air Force. Daniel began working with aviation turf in 2004 and was part of all FAA testing on aviation turf, research and development, and project management. McSwain is an active member of several aviation organisations to include AAAE, ACC, and ACI. He's been requested to speak in front of numerous groups regarding aviation turf including China, USA, and Europe.