International Airport Review – Issue #1 2017
Posted: 24 January 2017 | International Airport Review | 1 comment
Read the free-to-view digital version of Issue #1 2017, which includes a round-up of industry events, advancing technologies in winter weather forecasting and terminal technologies, sustainable airports and in-flight security, as well as celebrating 20 years of International Airport Review…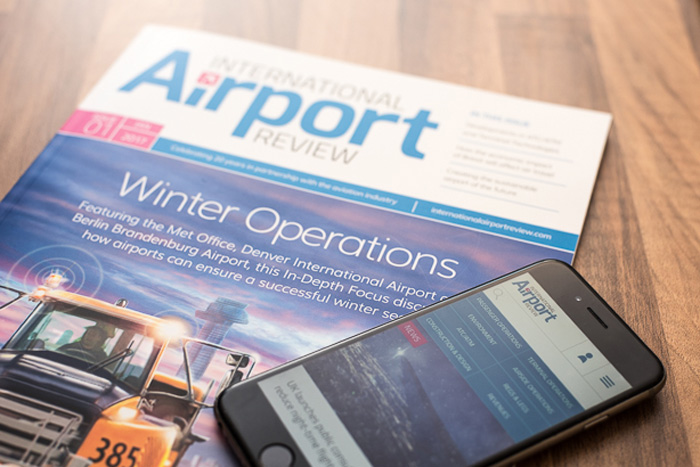 In this issue:
ROUND UP: What's in the news
EVENTS DIARY: Round-up of industry events
LEADERS' SERIES: A new chapter for aviation
Violeta Bulc, EU Commissioner for Transport
ADVISORY BOARD: Meet our new advisory board
IN-DEPTH FOCUS: WINTER OPERATIONS
REGULATION & LEGISLATION: A year of decision
Brian Pearce, Chief Economist, IATA
METEOROLOGY: Advancing technologies in winter weather forecasting
Jaakko Nuottokari, General Manager, NAMCON
IN-DEPTH FOCUS: ATC/ATM
AIRPORT DEVELOPMENT: Canada's largest venture in sustainable airports takes flight
Rob Adamson, Principle Architect, DIALOG

AUTOMATED PEOPLE MOVERS: APMs: Connecting the airport
Pedro Hernández, Acting Assistant Director for Facilities Development, Miami-Dade Aviation Department
IN-FLIGHT SECURITY: Who's in charge?
Captain Tom Walsh, Aviation Security Consultant
ENVIRONMENT: The ICAO CORSIA Agreement: A sustainable future for air transport
Olumuyiwa Benard Aliu, ICAO Council President
IN-DEPTH FOCUS: TERMINAL TECHNOLOGIES
SHOW PREVIEW: Routes Europe 2017
ANNIVERSARY YEAR: Celebrating 20 years of IAR
INTERVIEW SPOTLIGHT:  
With Todd Alderman, Director of Business Development, Daifuku Airport Technologies
The digital version of Issue #1 2017 is restricted to logged-in members. Login or subscribe free to read it.