How to solve aviation's talent gap problem
Air transportation is suffering from a talent gap and all trends indicate the gap will widen annually unless proactive measures are taken…
The global air transportation industry is suffering from the talent gap that currently exists and all trends indicate that the gap will widen annually unless proactive measures are taken to create a "bridge" between academic institutions, training organisations, policy-makers, and the industry itself.
So, what does talent gap really mean and why is the aviation industry struggling to find talent?
Simply put, this is a quantity/quality, supply/demand discussion.
The aviation industry has immediate and long-term needs for employees with a wider scope of knowledge and sophisticated skills and the current complaints made by the industry is that new graduates are not learning or acquiring the important skills required to thrive and survive in the business. The aviation industry is experiencing a fundamental shift due to advancing technology and productivity changes resulting in new needs for relevant and practical skills that were previously non-existent.
This is not a fad but a long-term trend and it's a global phenomenon.
What does the talent gap really mean and why is the aviation industry struggling to find talent?
Industry needs talent and a resource must be created to offer accelerated learning and qualifications as soon as possible. The traditional ways of supplying talent to the industry are no longer viable. The number of academic institutions is in decline and the number of corporate universities are on the increase because industry is learning to bypass the traditional sources of talent.
As the saying goes, "If you aren't getting what you want, do it yourself."
The future is already here and what are we, as an industry, doing about it?
The world is experiencing economies improving and global aviation growth continues to rise. The number of skilled and qualified graduates from traditional suppliers to the industry is on the decline due to competition from other industries, barriers associated with high "costs" of entry, length of time to complete studies, affordability, and accessibility, to name some examples. Simply put, the rise in demand for aviation talent is on the increase but there is less supply than ever before.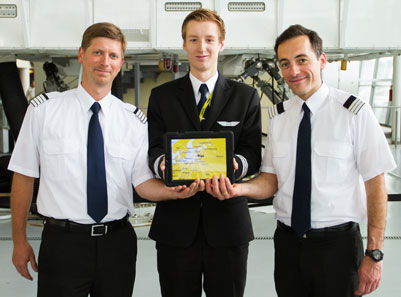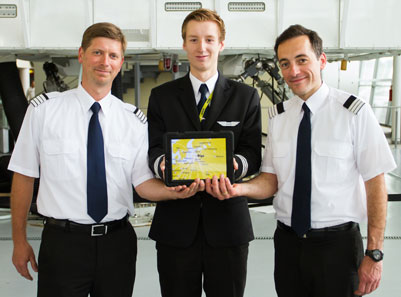 According to the Boeing Long-Term Market Forecast (2016-2035), the global aviation industry will need to hire more than 2 million aviation personnel. It is estimated that 617,000 commercial pilots, 679,000 maintenance technicians, and 814,000 cabin crew will be required. It is no surprise the Asia-Pacific region will have the highest demand for aviation personnel followed by North America and Europe then a distant Middle East, Latin America, Commonwealth of Independent States (CIS), and Africa. These statistics don't include all the "other" types of positions that need to be filled and certainly don't account for the creation of new types of career opportunities that will emerge with the advancement in technology and other factors we are not aware of yet.
Simply put, this is a quantity/quality, supply/demand discussion…
Despite all the doom and gloom, there are reasons to be optimistic about the future because there is a solution to reducing, or even solving, the talent gap challenge. The answer comes in the form of a new global education and training model that departs from traditional ways of thinking and doing to a global movement focused on innovative thinking.
A new model focused on creating, developing, and in some cases, inventing talent, is needed to address short, medium, and long-term demand by industry. The solution is called, iPOP Alliance (Industry Partnership Opportunity Pipeline). The model can be wildly successful assuming industry and support partners are willing to take risks in the form of fresh thinking, utilisation of new technologies, and creation of new business models.
Trends and Challenges
Traditionally, the aviation industry recruits and hires talent from colleges, universities, technical training providers, military, and in some cases, from competing organisations, with the goal of creating internal pipelines for career advancement. One of the frequent complaints made by industry is that the talent pool is not large enough due to supply and competition. Another major complaint is that traditional talent suppliers often produce great products (human capital) but these potential employees have to be retrained once they enter the workforce resulting in a massive resource drain for employers.
Tapping into talent pools is becoming increasingly more difficult and trends show a decrease in the number of traditional universities producing talent and that is causing a big problem for not just the aviation industry but many other industries around the world.
In the United States of America alone, more than one hundred universities closed their doors over the past fifteen years. The number of corporate universities are on the rise and trends indicate they will outnumber traditional universities.
Organisations like Apple, Pixar, Charles Schwab, Disney, McDonald's, Motorola, Oracle, Toyota, JetBlue, Southwest Airlines, and Boeing recognise the need for internal education and training. Leading organisations like the ones mentioned invest approximately 2.5% of payroll while maintaining budgets of USD $20-600 million on learning resulting in long-term benefits.
Why?
Because in-house education and training platforms support the organisation's strategy and vision and allows to align the training function to company initiatives. Additionally, unlike traditional universities, corporate universities demand ROI (Return on Investment). Some corporate universities partner with traditional universities because they bring organisation, structure, and faculty. Universities are often interested in such partnerships because of the potential for economic gain. The corporate university continues to evolve and many organisations are changing the funding model from a cost-centre to a fee-for-services or self-funded operation.
The corporate university model is bigger than a training department model where the latter is usually reactionary, fragmented, decentralised, services a wide audience, and provides open enrolment programs.
The former is a major long-term commitment that pulls together all learning in an organisation managing education as a business project.
Clear goals, objectives, and strategic plans are set, corporate culture is shaped, and leadership, creative thinking, and problem-solving is fostered. The problem with the corporate university model is that it is focused almost entirely on existing employees and that is great for addressing immediate needs but not beneficial in terms of recruiting and retaining long-term talent.
Why?
Typically, corporate universities lack accreditation and do not offer formal qualifications hence, the need to partner with external institutions. Additionally, most models are not designed to recruit students in the traditional sense and provide a full education. Here lies the problem…
Opportunities
At the risk of stimulating a great debate, it is safe to assume that traditional academic institutions do not communicate well with industry and this is particularly true in the world of aviation.
Yes, there are relationships.
Yes, industry provides internship opportunities for students.
Yes, industry hires students from academic institutions.
Yes, industry often donates hand-me-down equipment to aviation programs.
Yes, industry provides guest speakers.
But, does industry "invest" into academic and training programs at universities, colleges, and technical training providers?
Does the academic world invest in faculty and instructors by providing frequent opportunities to gain industry experience?
Typically, the answer is no and consequently, there is a great divide or disconnect between industry and the education and training sectors. Academic institutions are great at dictating to industry what their needs are.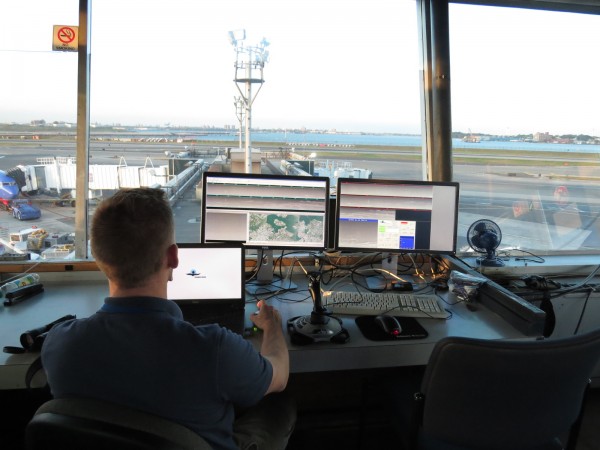 Mistake!
Industry is great at complaining that suppliers of talent aren't giving "us" what "we" want but do little about it. There is a reluctance by industry to invest into the traditional suppliers of the demanded talent pools. There is an opportunity to do something about this and it's more than an idea, a concept, a quick fix solution. It's about creating a movement.
The aviation industry doesn't need more trade associations, more universities, more colleges, more technical training providers, or more corporate universities. The industry needs a global organisation with a regional presence that aligns all stakeholders, including academic institutions, technical training providers, and industry together as one, partnering toward a common goal. Such an alliance would be the formation of the movement described above and the mission is to solve the talent gap impacting the aviation industry with the stakeholders committed and invested long-term. The alliance, or league if the mission became more defined, would be created to work toward a common goal and set of benefits. The alliance model would allow sharing of knowledge and resources. Stakeholders would be partners and not competing against one another but complimenting one another. The ROI is the creation of demanded talent for the short, medium, and long-term.
iPOP Alliance
The iPOP Alliance is a proposed not-for-profit organisation responsible for solving the global aviation talent gap challenge by connecting academic and technical training providers with industry to create accelerated and sustainable career pipelines to meet demand needs utilising six regional residential campuses and virtual learning platforms. The alliance would be owned by the stakeholders and maintain a centralised global headquarters (location to be determined) with six physical campuses representing each region of the world as defined by the International Civil Aviation Organization (ICAO): North America, Latin America/Caribbean, Asia-Pacific, Europe, Middle East, and Africa.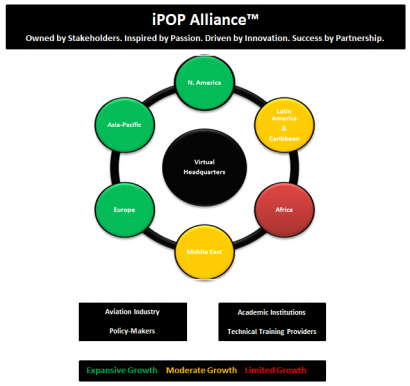 Despite the aviation industry being global, each defined region has its own set of trends, challenges, strategies, and opportunities. What if the different regions of the world had an opportunity to learn from and experience this phenomenon?
What if each physical campus had infrastructure and personnel in place creating a learning and training environment that was 100% customised to the short, medium, and long-term needs of the aviation industry not just for a specific region but the entire world?
What if stakeholders from the aviation industry as well as academic and technical training providers had a physical and virtual presence associated with the different campuses?
What if the regional campuses were set-up as residential campuses housing students, employees, instructors, and recruiters as example?
What if the campuses provided and housed opportunities for industry partners to showcase their products and services?
What if each campus was accredited and provided education and training programs that were customised based on stakeholder needs?
What if each campus had R&D (Research and Development) capabilities?
What if regional campuses provided opportunities for students in career pipelines or current industry employees to experience learning on more than one campus as part of a globalisation learning effort?
What if each campus housed an aviation academy targeted at elementary and high school students where upon entry, students could pursue an entire academic program that included all levels of education, including higher education, leading to a professional career with one of the industry stakeholders?
What if education, training, and career pipelines were targeted at females and underrepresented minorities?
What if industry had opportunities to offer specialised conferences and meetings at a regional campus?
What if the alliance was an approved training provider for IATA or ICAO?
What if the iPOP Alliance really existed? It's only a matter of time…
The iPOP Alliance reinvents how talent is created for the global aviation industry. Stakeholders agree to forget about traditional ways of learning and agree to develop and implement innovative ideas, concepts, and models resulting in meeting the needs of industry. For academic and technical training providers, this means starting "fresh" and moving away from "what we know and do" to listening and collaborating with industry partners creating mutually beneficial programs. Opportunities will be provided to increase global presence and provide new recruiting tools to attract domestic and international students whereby they reside at a regional residential campus rather than the main campus.
These students will be enrolled in non-traditional programs and follow highly customised professional career tracks while interacting with aviation industry partners who will ultimately hire students upon graduation. For aviation industry organisations, this means being proactive and collaborating with the traditional suppliers of talent essentially building a bridge between the different worlds all working together to create needed aviation talent. This is an opportunity for aviation industry partners to invest into future talent and preview future employees.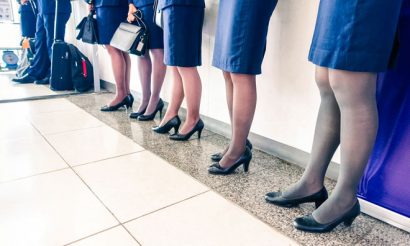 The iPOP Alliance will consist of two instructional worlds including an on-line campus and six regional residential campuses. Instruction will be conducted by qualified academic, technical, and industry professionals representing the stakeholders creating a well-rounded learning environment. Curriculum will be sponsored by aviation industry partners by providing hands-on projects that will be of benefit to the student and findings could be applied in real life back at the industry organisation. The goal of the learning process is to create a seamless and practical experience at an accelerated pace.
As mentioned, program offerings will be available on-line, on-site, and in hybrid formats using a micro-module system. Delivery formats might also include self-directed e-learning, social networking, webinars, workshops, mentoring programs, lunch and learns, short courses, cornerstone courses focused on "habits of mind", seminars, conferences, field trips, and expert guest speakers. Programs will be accelerated, exciting, inspiring, timely, flexible, collaborative, and experiential. Due to cultural and generational challenges impacting the aviation industry, curriculum offerings will also concentrate on cross-cultural and cross-generational skills.
In terms of product delivery, the iPOP Alliance will offer a diverse range of accelerated programs catering to all needs demanded by the aviation industry: Associate degrees, undergraduate degrees, graduate/post-graduate degrees, diplomas, certificates, technical qualifications, customised programs, and certificated credentials.
The aviation industry regularly discusses current and future needs related to skills when recruiting top talent and although the list is lengthy, the top themes include: complex problem solving, critical thinking, creativity, people management, coordinating with others, emotional intelligence, judgement and decision making, service orientation, negotiation, and cognitive flexibility.
Industry will collaborate with all education and training partners to embed the above into the learning process. Additionally, needed skills related to competency will be incorporated with the top ones as follows: STEM (Science, Technology, Education, Math) education, data science, big data, data analytics, Internet of Things, cloud-based computing, proficiency with cutting edge technologies, security, best practices, financial analysis, logic trouble shooting, spatial visualisation, strategic thinking.
This is an opportunity for aviation industry partners to invest into future talent and preview future employees…
Creation of the iPOP Alliance is an expensive and resource rich proposition requiring firm commitments from all stakeholders for the long-term. However, the return on the investment is expected to provide a huge return in the form of a sustainable talent pool. For the aviation industry, this translates to filling the current talent gap, increased growth opportunities, increased revenue, increased profit, and a healthy and sustainable business.
For academic and technical training providers, this translates to increased student enrolment, global program offerings, access to previously limited or closed markets, increased research funding, enhanced student experiences, enhanced faculty experiences, closer relationships with industry, access to modern technology, and perhaps most importantly, a willingness to think differently about how learning is conducted in an ever evolving new world where traditionally, the academic sector falls behind.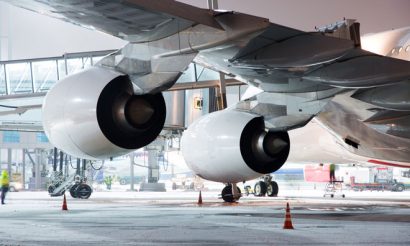 The story told today only touches the surface on what is today and what could be tomorrow. The future is already here but are we as the aviation industry and as academic and training providers supporting the industry? Are we doing anything about it other than talk? Time is not on our side and it is absolutely crucial we not only talk the talk but walk the walk.
Final Thoughts
Is industry willing to invest financial resources, personnel, and infrastructure in order to develop needed talent for their respective organisations?
Is industry willing to seize the opportunity to create and manufacture its own supply of talent rather than relying on traditional sources?
Is industry willing to look toward the future and "engineer" the future employee complete with the necessary skills and knowledge required to be successful as an individual and as an organisation?
Is industry willing to risk investing into a brand new concept whereby it owns the pool of future talent?
Is industry willing to partner with academic institutions and technical training providers?
Are the academic and technical training sectors willing to reinvent what they do and partner with industry on a global scale like never before?
Are policy-makers around the world willing to eliminate "red tape" for the advancement and sustainability of the aviation industry?
The next phase in the evolution of the iPOP Alliance discussion is to capture interest by all potential stakeholders who will own this movement. The challenge is being able to communicate the message to such stakeholders then determine if there really is a willingness to commit long-term.
Perhaps the best and most efficient step forward is to host an international conference inviting all potential stakeholders representing the aviation industry, academic, and training providers. The iPOP Alliance Conference could potentially provide opportunities for various working groups assigned specific roles and responsibilities followed by a reasonable timeline to formally establish the organisation.
Are you ready to invest and support the iPOP Alliance movement?
Comments and levels of interest are welcome.
Let's make aviation great again!