New initiative to help UK airports manage safety challenges
Posted: 16 June 2016 | Airport Operators Association (AOA) | 1 comment
The Airport Operators Association (AOA), the trade association for UK airports, is launching a new Airports Safety Week as part of its contribution to helping its members to prepare for new airport capacity and record passenger numbers…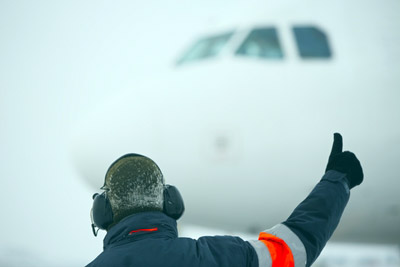 The AOA decided to launch the new initiative as a way of helping airports to learn from developing best practice at a time when the UK Government is forecasting that passenger numbers at UK airports will increase to 315 million by 2030 and International Civil Aviation Organization (ICAO) is predicting a doubling of air traffic in the next 15 years.
AOA Safety Director, Roger Koukkoullis, said that growth on this scale would present the UK airport community with its biggest challenge yet and it was vital that the sector lived up to its "responsibilities as a major aviation player on the world stage" and "raised the bar by setting up the framework for future generations".
Koukkoullis has over 25 years' experience of delivering airport safety culture both in the UK, where he has worked at both Gatwick and London Luton, and in Sweden.
Airports Safety Week 19 – 25 September 2016
Supported by the UK's regulator, the Civil Aviation Authority, and airport chief executives, UK Safety Week will run from 19 – 25 September 2016 and will be the first event of its kind to promote collaborative learning on a national scale.
Objectives
Specific objectives for the inaugural safety week are for every AOA airport to:
Undertake a minimum of one safety promotion activity during the week
Demonstrate from the top that safety is a priority
Raise awareness, educate and develop knowledge and enthusiasm for safety
Promote the ethos that seeking safety, health and welfare improvement is a positive mind-set and attitude.
Bonus objectives for the coordinated safety promotion include a chance for airport professionals to display commitment to the safety culture ethos, the creation of an environment where staff not normally involved with a specific job are temporarily brought into contact with safety elements, a snow ball effect to create and encourage full airport participation and an opportunity to create public awareness through media and PR activities.
The AOA hopes that its new initiative will promote learning both between airports and across different functions. It will emphasise that the continuous safe delivery of multiple activities is influenced by many individuals and teams at airports, on control towers, on board aircraft and in the offices. Giving landside or office staff an opportunity to get out and walk on a runway, donning a high visibility jacket and looking for foreign object debris can help to secure buy-in and commitment from staff across an airport. Koukkoullis has reiterated that airports are like towns and cities where safety affects everyone from passengers to airline, airport and air traffic control staff, where the safety community is represented across many operational disciplines and where airports have overall accountability for the safety impacts of all the other players within their boundary.
"Airports are like towns and cities where safety affects everyone from passengers to airline, airport and air traffic control staff"
The hope is that the safety week initiative will capture the imagination of a wide cross-section of airport stakeholders, not least members of the public and young people. It will be designed in part to profile UK airports as a source of employment and apprenticeships and to engage, inspire and educate about how a successful safety culture can be achieved and be effective 365 days a year.
The inaugural safety week will seek to highlight how achieving that culture depends on the successful collaboration of many different partners who all understand how regulation and policy standards can be met through the application of many different processes. Whether landside or airside, the commitment of every player is essential to the delivery of the safest possible environment and safety needs to be ingrained and inherent in every task undertaken. It is this working together culture, Koukkoullis says, that has helped the UK aviation to deliver standards that are among the best in the world.
AOA guidance
Participating airports will have the freedom to develop whatever safety activities are most appropriate for their own circumstances, but the AOA is offering guidance on a wide range of potential activities, all of which have a safety perspective and all of which encourage learning.
This non-exhaustive list of suggestions includes a pilot giving a safety briefing, a mobile safety bus, visits to the air traffic control tower or the fire station, a passengers with reduced mobility event, learning about wildlife and habitat management, the role of aircraft cabin crew, airside driving, office safety, ground handling, a passenger welfare seminar, education about dangerous goods, an emergency services training exercise and an airside night walk for school and university students. Airports will be encouraged to seek the involvement of the local media and local MPs and councillors.
In order to capture safety week highlights for the AOA's entire membership, ITN Productions will film a compendium of activities which will be shown at the AOA's annual conference in November 2016.
Related topics
Related organisations
Related people