Sustainable Alternative Jet Fuels, A 'Growing' Opportunity for Airports?
Posted: 5 April 2010 | Richard L. Altman, Executive Director, Commercial Aviation Alternative Fuels Initiative (CAAFI) | No comments yet
2009 showed the first signs of an emerging trend. Authorities certifying, airlines buying, and airports hosting new sustainable alternative fuels sources.
2009 showed the first signs of an emerging trend. Authorities certifying, airlines buying, and airports hosting new sustainable alternative fuels sources.
The trend, as it has been both encouraged and become visible upon the radar screen of the Commercial Aviation Alternative Fuels Initiative, started in Los Angeles in September of 2009, with eight airlines agreeing to partner in purchasing biomass to liquid for use in ground vehicles, from a project developed by Rentech Corporation.
The process accelerated in December when some 15 airlines agreed to two MOUs to negotiate terms for two fuel purchases. One was from Altair for Biojet fuel utilising oils extracted from Camelina seeds. Camelina based biofuel was first flown in January of 2009 by Japan Air Lines and was subsequently flown by KLM later in 2009.
Most recently an agreement was announced between British Airways and Solena to introduce fuels from Municipal Solid Waste (in a manner similar to biomass to liquid) at London City Airport. Several additional projects in the evaluation stage have come to CAAFI's attention. Those include cases that have:
identified nearby underutilised or 'stranded' biorefinery assets
recognised surplus power generation capability which they believe can support possible fuel production facilities
been encouraged by state and regional development agencies as part of a broader regional initiative
overriding environmental goals that can benefit from both carbon reduction and /or the reduction in small particle content inherent in these lower sulfur renewable fuels. (ref. International Airport Review issue 1, 2010, P39)
Clearly this trend has been enabled by the passage of the new ASTM jet fuel standard, ASTM D7566, in August of 2009 as recently reported in IAR. The first new Jet fuel standard in over 20 years now enables 50% blend from a wide variety of feedstocks to be used safely in aircraft for the first time.
But indeed just making such supplies possible does not create a sustainable opportunity for airport development.
Many still ask….are alternative fuels simply a means to increase costs in an economically difficult climate for airports and airlines? Is there opportunity in these new facilities to grow or sustain our business that justifies an evaluation of potential projects? How do I even begin to look at a new project? Should our airport be first to innovate or simply wait for success models?
The remainder of this article will seek to provide answers to the first three of these questions:
what questions an airport and its operators should ask themselves to determine whether they should undertake an evaluation of alternative fuels at their facility
information on how to identify sources of funds for project evaluation
means of framing the value proposition for a new project should be framed and how benefits might be quantified.
The answers to these questions are based upon success model outcomes. While the answers to these questions are based on largely U.S experience, similar mechanisms for executing b) and c) are available in all countries, or in the case of developing countries could be made available from Inter – national funding sources (e.g. World Bank, International Development Bank).
Questions an airport should ask itself
Airport planners have little issue with taking a long term view of their future needs – it's the nature of their trade that little of strategic significance can occur rapidly. While this can be a source of frustration for most non-airport decision makers, it can actually match well with long term thinking required for fuel supply and growth for on or near airport businesses. Answers to key questions do require a new frame of reference for some who have viewed affordable fuel supply as something that has never been an issue, or if it has never been their concern.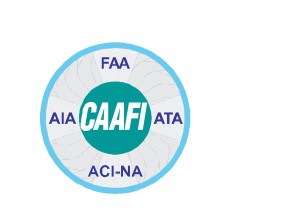 Questions to ask….
Is our airport vulnerable to supply disruption and/or price volatility?
In recent times of fuel shocks (e.g. weather, distribution challenged locales) there has been experience that can suggest whether individual locales are disproportionately affected in times of stress. While assessments of 'peak oil' production vary, it is clear that supplies will not increase. Any vulnerability in supply stability and price are likely to multiply; means of damping volatility need to be considered. Airlines can move locations when issues arise…..airports cannot.
Could our region and/or airport benefit from environmental gains?
All alternative fuels now being approved for jet use have very significant reductions in small particles or PM 2.5. 60% of all airports in the U.S reside in Clean Air Act non-attainment areas for PM 2.5. This means that projects may ultimately need to demonstrate that the presence of this criteria pollutant will not increase by even a small amount when a project is undertaken.
While regulations are yet to be written for this criteria pollutant, the history of NOx control, for which regulations were written in the mid-1990's, suggest how this matter will evolve. While PM2.5 is a local environmental concern, CO2 as the chief culprit in greenhouse gas gains will also benefit from life cycle gains associated with renewable fuel production and use. Hence the airport and airline should ask itself if the introduction of these fuels will complement greenhouse gas containment strategies, and perhaps ultimately produce financial gains via carbon credits.
Does our airport exist in a region that has existing bio-refinery capacity? Suitable aviation feedstocks?
The best indicator that an airport may be in a region where alternative biofuel supply is attainable is whether bio-refinery capacity, particularly for biodiesel, already exists. Such a finding can have implications that both energy feedstock supply and distribution are already in place. While this capacity will likely not be suitable for green diesel (usable in ground service and access vehicles), or green jet, conversion potential can be readily assessed. Many such plants are presently underutilised or even 'stranded' (no longer in use). Development of those facilities, for which the airport can potentially use major portions of the supply, can benefit both the airport and the region.
Can the airport locale serve as a distribution hub for green bio-diesel and other co-products. Could this be a complementary business for the airport?
While airports may use much of the output of a bio-refinery, the product mix emerging from the facility may lend itself to distribution from the airport vicinity to the surrounding region. Refineries may see an airport as a 'distribution node' for excess product. Such product could be delivered to vehicles serving the airport, transporting passengers and freight.
Sources of funds for project evaluation and development
The current economic downturn has produced very difficult circumstances for existing businesses, including airports. One of the few positives is that there are numerous funding sources at the national, state and regional levels to investigate and develop opportunities.
Beyond the projects mentioned in the introduction to this article, there are an equal number who are seeking to utilise those assets. Other than the use of airport planning and environmental personnel, these projects do not require airport expenditures.
In the U.S., funds for project evaluation are available from programmes established by the Department of Agriculture (USDA). Programmes known as Value Added Grants are small ($100 thousand dollar) projects which can be accessed by vertically integrated teams, initiated by regional grower associations. Larger in size are State Enterprise Grants. Formulated at the State and local government level, these projects can quantify project viability and evaluate supply potential in the region, including the airport.
Globally, many agencies such as the World Bank and International Development Bank are not only willing to develop projects for fuel supply, but are in fact actively engaged in a search for opportunities. Projects in central and South America are under examination. Opportunities in developing countries, rich in agricultural potential for aviation fuel crops, are not only welcome but eagerly sought.
Framing the value proposition
While airport and airline user interest in addressing the questions raised above may exist and funds to support the development of answers may exist, at little or no cost to airlines or airports, the existence of tools to make evaluation relatively easy and credible is the last key component to getting started.
The news here is equally encouraging and emerging from multiple sources including; the U.S Transportation Research Board, Airport Cooperative Research Programme, The MIT led FAA funded PARTNER Center of Excellence (for environmental analysis) and the airlines themselves. All tools are being developed with the active engagement of the Commercial Aviation Alternative Fuels Initiative, which has helped to shape the goals and methodologies of these projects.
a) TRB / ACRP projects
Three specific products are now either nearly complete or are in the solicitation stage, emerging from a variety of multi-functional teams.
ACRP 02-07 Handbook for Environmental Cost Benefits Analysis – allows users to examine environmental costs for projects for a limited number of process and feedstocks and the benefit that can be derived from their removal
ACRP 02-18 Guidelines for Integrating Alternative Jet Fuel Into an Airport Setting – This project, to be initiated soon, targets completion in 2012. The project seeks to detail, in handbook form, the elements identified in this article and more in far greater detail. The project will enable airports, airlines and all members of the supply chain, beginning with feedstock suppliers, to have a ready reference and methodologies available to undertake product evaluation
ACRP 02-23 – While ACRP 02-07 evaluates environmental cost benefits, 02-23, now in the proposal stage, seeks to identify locations where air quality benefits can best be brought into play in any analysis as a result of introducing renewable fuels.
b) USAF/DOE Carbon life Cycle Analysis Framework
Produced as a result of compliance provisions of the 2007 Department of Energy Act section 526 (limiting USG government purchases of new alternative fuels) to those with the potential to be better in C02 Life Cycle Analysis (from ground to wake) better than an oil refinery the framework provides LCA analysis rules that are useable by producers. While commercial airlines are not subject to similar restrictions by law, CAAFI's airline Sponsor, the Air Transport Association of North America, has adopted similar requirements in its alternative fuels policy. The USAF/DOE team is now evaluating several case studies using its framework.
It is important to note that these guidelines will require implementation on a case by case basis in view of the range of possibilities inherent in implementing any fuel project.
In November of 2009, the United Nations Aviation arm (ICAO – International Civil Aviation Organisation) conference in Rio de Janeiro identified the new analysis framework as a key new practice in developing its alternative fuels approach.
c) Airline Support for market opportunity evaluation
Project evaluation proposals, to which CAAFI sponsors and stakeholders have engaged with U.S. Agricultural regional and supply chain interests, benefit greatly from the opportunity afforded by CAAFI's business team to support market assessments. When a potential project is identified, industry fuel acquisition specialists are available to support the project team by pointing out what supply points can benefit and which distribution solutions can work best to provide optimal delivery solutions.
Most recently in the U.S., airline teams have combined with the Defense Energy Support Centre to provide 'one stop shopping' for CAAFI's now 50 + energy supply candidates and four agricultural regions directing them to airlines/airports which can be candidates.
Using the templates developed through the creation of airline buying groups, accomplished in 2009 ease of accessing market assessments, is rapidly enabling aviation to be a 'customer of choice' for new projects.
Sustainable Alternative Fuels – have become a 'growing' opportunity and success models are emerging. It costs little to examine the potential if one or more of the answers to the questions posed above is affirmative. Help in organising an evaluation and customers are organised, focused and ready to act. To get started, advise CAAFI of your interest via our website www.caafi.org. We will be happy to help you get started.
About the author
Rich Altman is Executive Director of the Commercial Aviation Alternative Fuels Initiative (CAAFI). Rich co-founded CAAFI in 2006 with U.S. Airline, Manufacturer, Airport and FAA sponsors. The CAAFI coalition, including 50 energy suppliers worldwide, serves as a catalyst to accelerate fuels technology development and deployment with investors and governments worldwide.
Issue
Related organisations
Related people