Bulgarian Innovators Danlex Unveil Groundbreaking Predictive Maintenance Tool for X-Ray Security Systems (PMT4NIIS™)
Transforming security with PMT4NIIS™, Danlex's predictive maintenance for X-ray systems. Boosting reliability, cutting costs, and ensuring uninterrupted operations globally. Elevate your security infrastructure!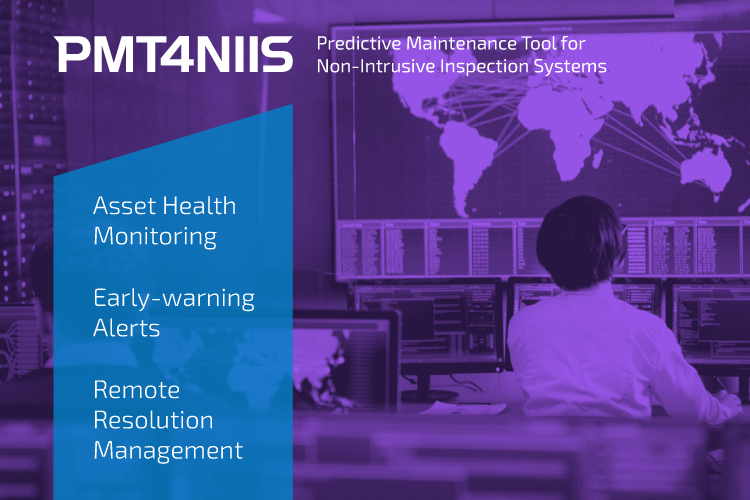 In a world where security is paramount, technological advancements are reshaping safety and surveillance. X-ray security systems are vital for safeguarding environments, such as airports, ports, borders, and government buildings. Therefore, ensuring the reliability of such systems is of utmost importance.
Traditional maintenance practices, which rely on routine checks and inspections, often lead to downtime and inefficiencies.
Game-changing Predictive Maintenance Approach
With years of experience servicing Non-Intrusive Inspection Systems (NIIS), Bulgarian tech and service provider Danlex is tackling these challenges with a revolutionary solution: PMT4NIIS™ , designed exclusively for Smiths Detection's security screening equipment.
How It Works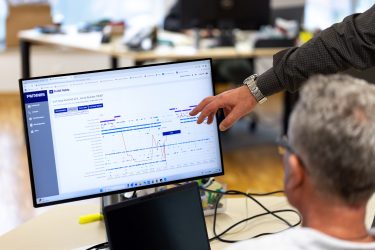 PMT4NIIS™ is an augmented analytics platform and Service 4.0 solution set to transform the way X-ray security systems are maintained and operated.
As a remote asset management tool, it combines Industrial IoT with proprietary software, powered by AI and Machine Learning algorithms to keep X-Ray systems at their optimal state. It offers real-time monitoring with automatic early-warning alerts, a 24/7 Service Desk, a Business Intelligence (BI) Dashboard, and a professional knowledge base for troubleshooting, thus elevating performance maintenance to the highest service excellence standards.
Key to Cost Savings and Reliability
The potential impact of PMT4NIIS™ on the X-Ray security industry is significant. By reducing unplanned downtime, lowering maintenance costs, and increasing system availability, this technology is poised to enhance asset Key Performance Indicators (KPIs) for all stakeholders in the process:
High Equipment Availability: With PMT4NIIS™, X-Ray security systems are less prone to unplanned downtime, ensuring consistent security.
Equipment Effectiveness: The solution enhances the overall efficiency and effectiveness of the equipment.
Optimised Equipment Utilization: By preventing equipment failures, the solution ensures that assets are put to their best use.
Reduced Maintenance Costs: Reduces the need for costly emergency repairs
Data-Driven Insights: The system generates valuable insights into equipment performance and usage trends, allowing organisations to make informed decisions about system upgrades and investments.
Digital and Green Transitions: The digitalization of maintenance processes contributes to eco-friendliness by reducing waste and energy consumption.
Applications worldwide
The scope of PMT4NIIS™ is extensive and caters to a wide range of industries and organizations, including:
Airports: Ensuring the smooth operation of security systems at busy airports
Cargo Companies: Safeguarding shipments and ensuring their integrity
Express Cargo Industry: Enabling fast and reliable cargo inspections
Ports: Keeping cargo inspection systems functioning optimally to secure global trade
Customs: Enhancing border security and facilitating international trade
Border Control: Ensuring national security and public safety
Freight Forwarders: Optimizing cargo inspection processes to expedite shipments
Security Organizations: Providing robust tools for law enforcement and security agencies
Governmental: Enhancing national security infrastructure
The introduction of PMT4NIIS™'s predictive maintenance solution is a significant leap forward in the quest for enhanced security. This innovative solution not only offers cost savings and efficiency but also ensures a continuous and reliable operation.
As technology continues to evolve, so too will the ways we safeguard our environments. Predictive maintenance is at the forefront of this evolution, promising a safer and more secure future.
Discover more about PMT4NIIS and its ground-breaking impact at https://pmt4niis.eu/
For Enquiries:
Danlex -Digital Solutions
+359 2 960 20 10
[email protected]
www.danlex.bg
Paid promotion supported by Danlex
Related topics
Related organisations