Unveiling the air cargo potential: Transforming airports into cargo powerhouses
For International Airport Review, Ooi Mei Ying (Mei), Head of Strategy & Business Transformation at Raya Airways, outlines how airports can capitalise on the opportunity that air cargo presents.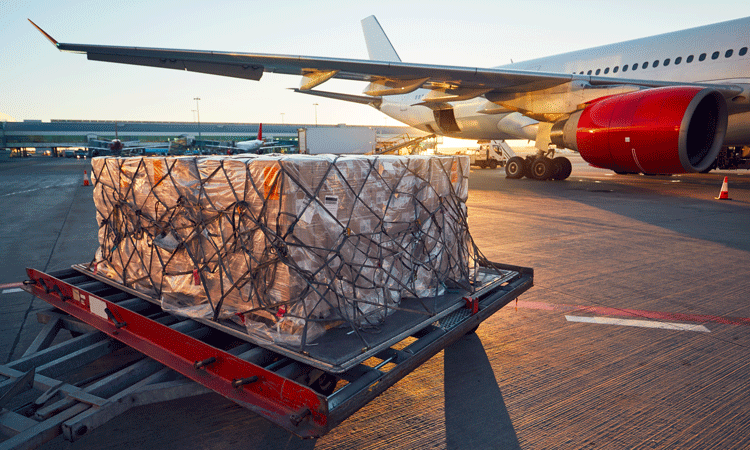 The air cargo industry has displayed remarkable growth and resilience, primarily driven by the surge in e-commerce activities as the COVID-19 pandemic has shifted consumer behaviour and brought exponential growth1. However, it's worth noting that since April 2023, the industry has made significant strides towards normalisation, with industry-wide cargo capacity returned to pre-pandemic levels for the first time in three years, with available cargo-tonne-kilometres (ACTKs) surpassing April 2019 levels by 3.2% due to recovery of the belly space of passenger flights2. At the current juncture, the air cargo sector faces economic headwinds due to intense competition rates while demand remains muted, and there are shifts in some volumes to ocean freight as well.
In light of these circumstances and dynamic changes, it is now far more critical for airport operators to re-evaluate the value of air cargo and explore optimisation strategies for their cargo businesses in the long-run. It is imperative to note that air cargo priorities and strategies vary from one airport to another, depending on strategic and economic considerations. Therefore, any infrastructure development or expansion should undergo thorough economic and strategic assessments to ensure alignment with the airport's purpose and goals in establishing a robust air cargo ecosystem.
The importance to revenues
From a financial perspective, air cargo typically represents a relatively small percentage of an airport's total revenue. However, it plays an essential role in diversifying an airport's revenue streams. Cargo-related facilities, terminal rentals, and real estate contribute significantly to an airport's revenue, alongside aeronautical charges such as landing and parking fees. The concept of developing cargo-focused, or what some may term as cargo-centric airports enable such diversification of revenue profile. Furthermore, air cargo serves as a vital catalyst for global trade and economic development, benefiting local, regional, and national levels. It generates employment opportunities across various industries involved in import and export activities. To capitalise on the air cargo prospects in the long-run, airports are recommended to focus on three key pillars:
Multimodal connectivity
Scalable and sustainable infrastructure and facilities
Continuous improvement in operational efficiency.
Multimodal connectivity
Firstly, airports should consider expanding their connectivity beyond their boundaries to attract more than just air cargo traffic. This involves fostering multimodal connections and collaboration among various stakeholders, such as airlines, warehouse operators, freight forwarders, shippers, customs brokers, transporters, rail operators, and even regulatory authorities. Integrating multiple modes of transportation within a single supply chain optimises routes, reduces costs, and opens up new market opportunities. The ability to switch between modes mitigates risks, ensures an uninterrupted flow of goods, and promotes environmental sustainability. Air cargo communities centred around Cargo Community Systems (CCS) play a central role in aligning processes and priorities, facilitated by advancements in technology like cloud-based systems and APIs. Enhancing the Air Cargo Community System through an open and secure platform across intermodal operations fosters up-to-date logistics practices, responsiveness to customer demand, and industry competitiveness.
Secondly, airport operators play a vital role in establishing scalable and sustainable infrastructure and facilities at cargo-centric airports. By exploring the concept of shared infrastructure and facilities, airports can act as portfolio guardians, overseeing everything from unified communication to value-added services within the air cargo operators. For instance, offering priority clearance and expedited deliveries to warehouses within the airport's premises can meet the specific business needs of its various stakeholders. Implementing efficient logistics solutions and tracking systems enhances visibility and delivery performance.
Furthermore, it is essential to acknowledge that certain factors beyond an airport's control, such as ground infrastructure and customs processes, have a significant impact on long-term cargo prospects. The cargo-centric airports' capacity planning should also consider air traffic management, as airspace congestion can disrupt cargo airlines and logistics partners. Careful planning and mitigation strategies are necessary to ensure smooth operations in shared runways and airspace.
Looking to innovation
Finally, continuous improvement is a critical factor in enhancing efficiency and satisfaction within the air cargo community. To achieve this, airport operators should gain a comprehensive understanding of pain points through quantitative and qualitative assessments. By evaluating existing infrastructure and service quality, airport operators can identify areas for improvement and optimise their services and facilities. Streamlining operations can be achieved by measuring process efficiency at cargo breakdown areas and landside services. Automation and digitalisation play a focal role in long-term cargo growth. Real-time tracking and visibility through technologies like IoT and RFID tags enable accurate monitoring of cargo movements, while data analysis provides valuable insights into historical patterns, customer behaviour, and market trends. Robotics can also automate repetitive tasks. However, airport operators should assess the cargo-centric airport goals and align automation and digitalisation strategies accordingly. Each airport's goals, infrastructure, and operational capabilities will determine the successful implementation of these technologies.
Overall, the success of transforming airports into thriving cargo-centric airports lies in proactive stakeholders' engagement and recognising their respective roles in the cargo ecosystem. Collaborating with local industries and government agencies enables airports to secure funding, streamline trade regulations, and foster effective partnerships. The provision of incentives and rebates can attract more air cargo operators, leading to the development of cargo-centric airports. It is now far more crucial for airport operators to assume a leadership role by guiding and facilitating all parties involved to ensure the realisation of a central cargo powerhouse. By forging strong partnerships, embracing innovation, and taking action, the future of air cargo can be reshaped, leading to a vibrant and prosperous industry.
References
IATA Publication: E-Commerce Monitor: Air cargo to build a more resilient aviation industry_March 2021
IATA Publication: Air cargo market analysis_April 2023

Ooi Mei Ying (Mei) is a seasoned aviation professional, currently serving as the Head of Strategy & Business Transformation at Raya Airways, a leading Malaysian Cargo Airline. With a dual education background in business administration and criminal justice, Mei brings a unique perspective to the industry. Her hands-on experience in operations optimisation, commercial practices, and stakeholder management is evident in her successful development and enforcement of the Airports Quality of Service Framework for Malaysian airports during her regulatory body tenure. With prior experience in passenger airlines, Mei possesses a practical and visionary understanding of air cargo and passenger airline dynamics, coupled with the complexities of airport transactions. Her utmost aspiration is to foster constructive transformation within the aviation industry, persistently challenging conventional limits in pursuit of a promising future that benefits the collective well-being of all stakeholders.
Related topics
Related airlines
Related people