Small airports, big impact: How regional and business airports can pave the way for a bright aviation future
David Winstanley, CEO at London Biggin Hill Airport, explains how small and business airports can play a crucial role in the industry's future by prioritising and purposefully allocating resources to innovation, skills development and job creation.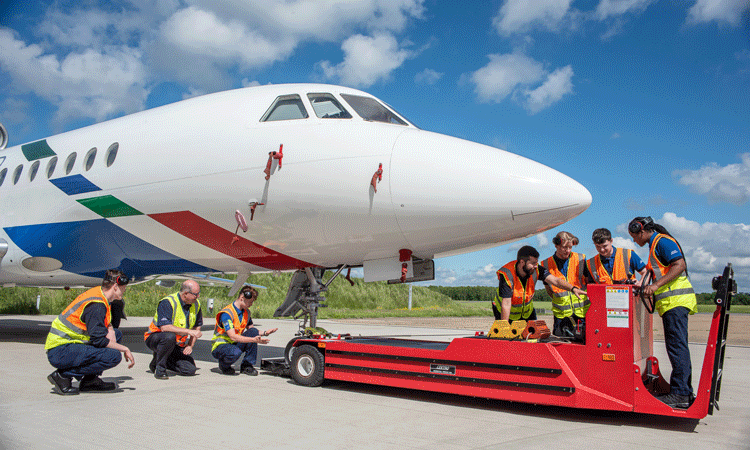 Airports Council International (ACI) recently uncovered that "a significant proportion of smaller airports operate at a loss". It supported this with data showing "97% of airports that have fewer than one million passengers" and were at a loss making. The report stated that enhancing customer service would be key to boosting revenues.
While providing excellent customer service is critical to any business, the fact that nearly all small airports aren't profitable suggests a broader approach of adaptability, resilience and breath of service provision is required.
London Biggin Hill has bucked the trend of many small airports and was the only UK commercial airport in 2020/21 that produced an Operating Profit. Throughout its history, Biggin Hill has remained agile in its response to crisis situations and repositioned itself into a hub for aviation technology and innovation, with more specialist resident businesses now based at the airport than anywhere else in Europe. Since 2020, Biggin Hill has ranked well within the top 10 airports in Europe for business jet activity.
We believe small airports can make a significant contribution to the global aviation industry, through ambitiously scaling and diversifying their offering while supporting local communities. Here's how.
Create a diversified offering
With over 70 resident aerospace businesses, employing more than 1,400 people on our 500-acre site, London Biggin Hill continues to enhance its offering and invest in the future of aviation.
Investment also facilitates the diversification of what small/business aviation airports can offer, allowing them to move far beyond simply accommodating to the activity of aircraft. When looking at the syngeneses between what companies require to thrive and then delivering that through an eco-system of complimentary support functions, smaller airports can build resilience, create multiple sources of income and attract additional inward investment. Biggin Hill is far more than just an airport, it is a thriving business complex and a focal point for innovative aerospace businesses.
At Biggin Hill Airport, this has most recently included the opening of The Landing. This is a 56-bedroom boutique hotel which provides convenient, high-quality accommodation on-site for pilots, crew, engineers, and other employees of our resident aerospace businesses. While this caters to the requirements of those operating in the aviation industry, it has also created employment opportunities for those interested in hospitality and generates additional revenue through its restaurant facilities.
Ultimately, there is a growing need for smaller, specialist airports to invest both in the future of aviation, and their local communities, to thrive.
Agility, flexibility and the 'parking of dogma'
Biggin Hill's entrepreneurial approach; fundamental understanding of its risk appetite and short lines of communications between the Chairman and Executive Board, allow it to remain agile in response to both business opportunities and crisis situations. Culturally burying 'that's how we've always done it' and having open, transparent and challenging discussions ensures robust decision making. This was admirably demonstrated both during COVID-19 and more recently, when attracting based residents to agree to commercial terms that support complimentary business strategies.
Form private-public partnerships
Regional airports generate significant economic activity within the communities they operate, which is why forming public and private partnerships and collaborating closely with all stakeholders can create skilled jobs and power responsible economic growth – both locally and internationally.
This approach has been key to our growth at Biggin Hill Airport. Generating investment in new infrastructure through its London Centre for Aviation, Technology and Enterprise (LoCATE), this has created a centre for excellence for aviation businesses. It also sensitively balances commercial development with the interests of the local community and the airport's historical status.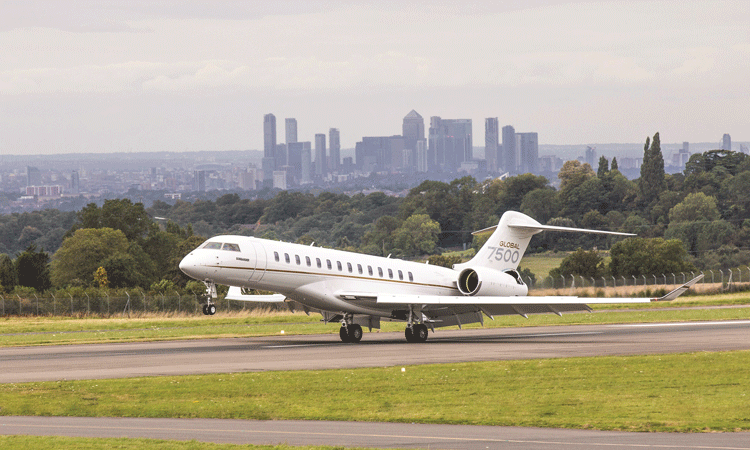 Invest in job creation and inspire the next generation of aviation professionals
Business and General Aviation airports can transform their local communities and in turn, drive success by creating job openings and providing educational opportunities. By tapping into local resource ­– often with lower recruitment cost implications – and gaining the trust and involvement of their communities, smaller airports with ambitious aspirations will experience less friction when presenting future expansion projects, developments and bold approaches to business.
We know this all too well. We set ourselves an ambition to create a world class business aviation centre of excellence, investing in the airport estate and infrastructure to create job opportunities for local Bromley residents.
It's a goal that has driven us to create hundreds of high-quality, well-paid jobs and enabled us to move closer to our 2030 target of creating 2,300 new positions. Along the way, the airport was designated as a Strategic Outer London Development Centre in The London Plan (2011) by the then Mayor Boris Johnson, and the Greater London Authority. Later, because of the positive impact on the local economy, we were able to achieve the near impossible: an extension to our operating hours which means we are now open from 06.30 to 23:00 on weekdays and 08:00 to 22:00 on weekends and bank holidays.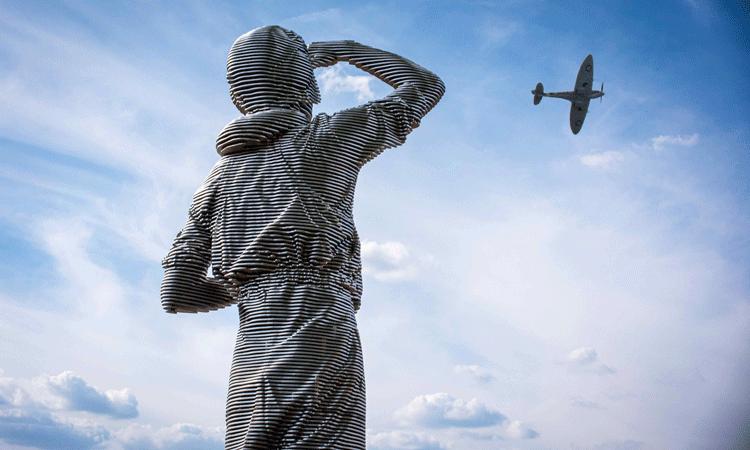 We also believe smaller airports should earn their licence to operate within their communities by supporting the next generation of aviation professionals. Through our 'Unite to Inspire' programme, we acknowledge our future is dependent on attracting young people into the industry and showing them the diverse range of employment opportunities. We want to actively draw them in, unlock their protentional and inspire them to be whatever they want to be. Simply put, our future is their future. Through collaboration with resident business, the airport can have a positive impact on communities and provide real benefit through the creation of well-paid job opportunities for young people from all backgrounds.
Even without the same economies of scale enjoyed by major airports; an outsized commitment to investing in talent and education, and service quality and range, regional airports can play a crucial role in shaping the future of the industry.

David Winstanley has spent the vast majority of his professional career within or associated with aviation, firstly as an officer in the Royal Navy and Royal Air Force, then as Chief Operating Officer at Birmingham Airport and currently as Chief Executive Officer at London Biggin Hill Airport. 
David originally joined the Royal Navy in 1984, before joining the Royal Air force in 1986. Promoted to Wing Commander in 2002, he attended advanced staff training at the Military Defence Academy in Shrivenham. On completion, he gained his master's degree in international and Defence Studies with Kings College London.
David left the Royal Air Force October 2006 and joined Centrei Ltd as a Director and consultant. David joined Birmingham Airport in 2007 as Head of Regulatory Compliance and Safety before taking up the role of Chief Operating Officer in May 2014. 
In March 2019, David took up his current appointment as Chief Executive Officer London Biggin Hill Airport. Having steered the company through Brexit and COVID-19, David has cemented the airport as London's pre-eminent full-service business aviation airport and a leading centre for Aviation Technology and Enterprise. 
David lives in Rutland with his wife Lindsay and they have two children. David is a Fellow of the Royal Aeronautical Association and lists his main interests as military history, cricket and skiing.
Related airports
Related people