Tempting travellers to TPA: An Interview with Alex Heiter, Director of Research Air Service Development
International Airport Review spoke with Alex Heiter, Director of Research Air Service Development at Tampa International Airport (TPA) to find out about their passenger mix, their strategy for the future and to hear the airport's 30-second pitch on why airlines should be tempted by Tampa.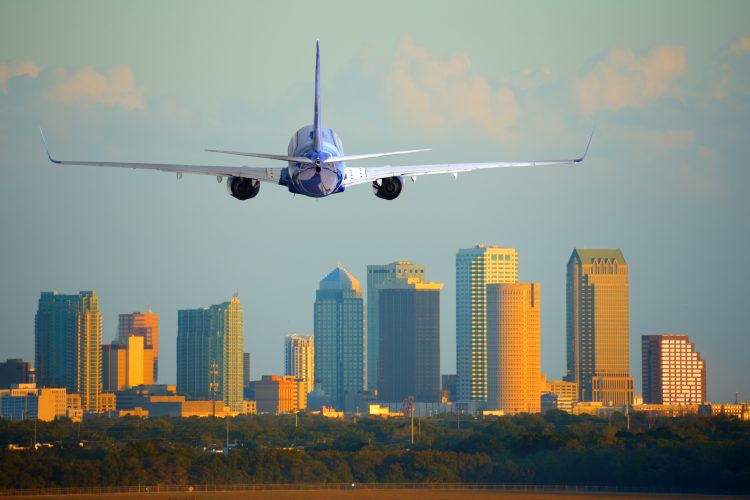 What is your passenger demographic and what type of travel is most popular?
Traditionally TPA features a good mix of both leisure and business travel, which is reflection of our community in terms of wonderful leisure offerings mixed with a strong and vibrant business climate. Our mix has obviously changed a bit due to COVID-19; we've seen extraordinary popularity of our beautiful beaches as leisure travellers have sought out "wide, open spaces during the pandemic". Conversely, the closure of many business offices during the pandemic resulted in a curtailing of business travel nationwide.  In 2019 about 17 per cent of airline ticket revenues at TPA were attributed to premium service classes including first, business and premium economy, while in 2021 this value dropped to about 15 per cent reflective of weaker business demand post-pandemic. The good news is that our data indicates that towards to end of 2021 business travel at TPA has been returning to near-normal levels.
What is your route development strategy for the coming years? Are you looking to add more of the same type of traveller/demographic or are you looking to expand into more markets?
Our route development strategy continues to be one focused on meeting the needs of both visitors to Tampa Bay as well as our local residents – our customer base consist of both leisure and business travellers, so we're always looking to enhance our service offering across customer segments. TPA continues to be a very attractive airport for our airlines; as a matter of fact, TPA actually offers service to more airports now than we did prior to the pandemic, which is a testament to the strength of the Tampa Bay market. Going forward, we look to continue to bolster our overall service offering, by building increased competition on existing routes, and developing new domestic and international routes to our most popular O&Ds.
Can you give us your 30-second pitch on why an airline should choose to fly into your airport rather than your competitors?
TPA is one of the nation's most popular airports, as evidenced by our consistent top-rankings in a number of customer polls. Our route map continues to grow with more airports served today than prior to the pandemic.  But don't let us do all the talking about TPA and Tampa Bay: Zillow just projected Tampa Bay as America's hottest housing market for 2022 and Tampa Bay welcomed 10 inbound corporate HQ relocations in 2021. David Neeleman's new Breeze Airways not only selected TPA as one of its initial focus cities, it also picked TPA as the launch site for its new fleet of A220s with schedule serviced starting this spring. Germany's Eurowings Discover picked TPA as its first U.S. destination, with non-stop flights from Frankfurt running now.  And finally TPA is the first U.S. point that Edelweiss Air is resuming this spring with non-stops to Zurich.
How are you working with governments/tourism offices to promote your destination to travellers?
At TPA we're proud of the strong ties we've built and maintained with our community partners over the years. Our bonds with local government, Convention & Visitor Bureaus, Destination Marketing Organisations, Economic Development Councils and Chambers of Commerce partners allow us to take a integrated, aligned approach to air service development to support the entire Tampa Bay community.  Our community partners have provided outstanding support over years which has been instrumental in building our portfolio of air service at TPA.
Related topics
Related airports
Related regions