Remote Tower Brunswick will be equipped with KVM systems from G&D
Partnership between DFS Aviation Services GmbH and KVM specialist Guntermann & Drunck GmbH aims to ensure system security and efficiency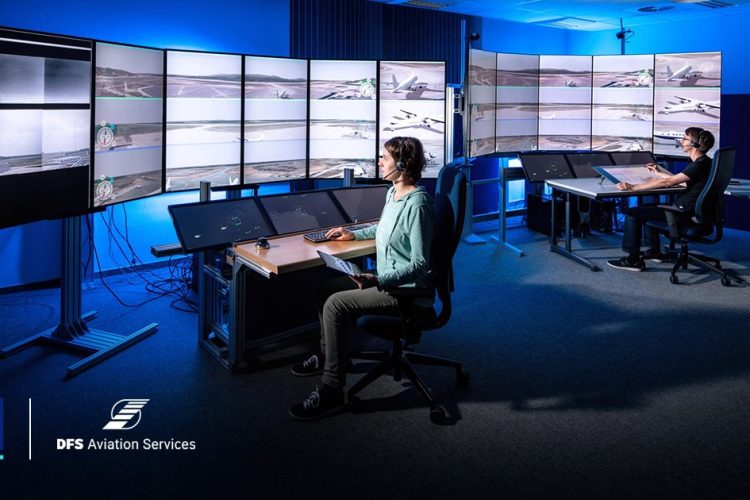 More and more airports are relying on the Remote Tower concept, which involves highly efficient remote air traffic control for airports. In the future, Brunswick-Wolfsburg Airport and Emden Airfield will be controlled from the Remote Tower Brunswick. DFS Aviation Services GmbH (DAS) will offer its air traffic control services in the Remote Tower starting 2024. The feasibility of the complex technology was jointly evaluated by DAS and DLR (German Aerospace Centre).
DFS Aviation Services GmbH is a subsidiary of DFS Deutsche Flugsicherung GmbH (DFS) and therefore part of the DFS Group. DFS Aviation Services is itself a certified air traffic controller for small and medium-sized airports in Germany and also offers clients from all over the world highly professional and customized solutions for air traffic control systems as well as consulting and training.
Secure IT access with KVM from G&D
The German ANSP has been using KVM solutions (systems for extending and distributing computer signals such as Keyboard, Video and Mouse) from Guntermann & Drunck GmbH (G&D) for many years. The use of this technology leads to more intuitive and easier operation of the computer landscape while also making it possible to outsource the computer systems required for navigation away from the control environment – and still being able to operate them in real time. Extensive redundancy concepts can also be set up using the G&D systems. The systems are applied in all security-sensitive areas such as centres, towers, remote tower centres and airport control rooms.
Guntermann & Drunck GmbH has specialized in ATC applications for decades and has extensive experience in building fail-safe KVM system architecture for mission-critical environments. In the Remote Tower Brunswick project, DAS is once again relying on G&D's products and expertise to ensure a smooth and reliable system architecture. Interested readers can find further information on the use of KVM products in air traffic control at www.gdsys.com/en/more-from-g-d/industries/atc.
DFS Aviation Services GmbH (DAS) is a subsidiary of DFS Deutsche Flugsicherung GmbH and employs more than 400 people around the world. As a certified ATM provider, DAS controls air traffic at German small and medium-sized airports and sells products and services related to Air Traffic Control around the world. Its customers include ATM organisations, airports, airlines and aviation authorities all over the world.
Through its subsidiary, Air Navigation Solutions Ltd. (ANSL), DAS is also responsible for air traffic at Edinburgh. The subsidiary DFS Aviation Services Bahrain Co WLL provides support in the Middle East in the areas of air traffic control and air traffic control technology. In Asia, DFS Aviation Services has a representative office in Beijing and a branch office in Singapore. Through its joint venture with Frequentis AG of Vienna, Frequentis DFS Aerosense GmbH, DAS also sells Remote Tower solutions worldwide. www.dfs-as.aero
More information:                                                               Press Contact DAS:
Guntermann & Drunck GmbH                                           DFS Aviation Services GmbH
Obere Leimbach 9                                                              Carolin Walaski
D-57074 Siegen                                                                  Tel: +49 6103 / 3748-142
Phone: +49 271 / 23872-0                                                 E-Mail: [email protected]
Fax: +49 271 / 23872 -120
http://www.gdsys.com
E-mail: [email protected]