Hartsfield-Jackson Atlanta International Airport: The jewel of Georgia
At the Routes Americas conference in San Antonio, Texas, International Airport Review Editor, Holly Miles, sat down with Elliott Paige, Director of Air Service Development at Hartsfield-Jackson Atlanta Airport, to discuss the airport's passengers, routes, and future.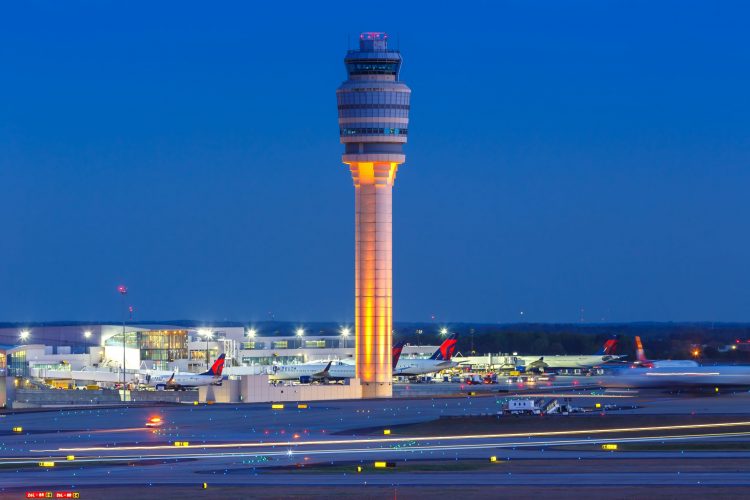 Hartsfield-Jackson Atlanta International Airport (ATL) has bounced back and once again claimed the crown of the world's busiest airport by passenger numbers in 2021, after slipping to second place during 2020. In 2021, ATL served 75.7 million passengers – a 76.4 per cent increase over 2020's total, and an incredible comeback by today's pandemic-wrought standards.
According to Elliott Paige, Director of Air Service Development at ATL, its biggest challenge during the pandemic was staffing: "We worked with many of our partners, ground handlers, airlines and held a lot of job fairs so that they could hire new people – in fact we had job fairs just about every week, because of the huge staff shortage. People were either coming down with the coronavirus and not coming to work, or people were afraid to come to work because of COVID. But we never closed during the pandemic – we just kept going."
Passengers
Traditionally, ATL's passenger demographic was around 80 per cent leisure and 20 per cent business travel. Right now, the airport is seeing predominantly leisure and VFR (visiting friends and relatives) travellers. "Residents of Atlanta have the appetite to get out of their city and get some fresh air and sunshine; they always have, and even more so during the pandemic. We have long lines and lots of passengers travelling to these types of destinations," said Paige.
Business travel is slowly recovering as quarantine and testing requirements in many destinations. Many governments have eased travel restrictions, thus improving demand, although at the time of writing all passengers entering the U.S. from a foreign country need to undertake a COVID-19 viral test no more than one day before they travel by air.
Paige believes that they will not see business travellers coming back fully 2023/2024, although the rise of Zoom and virtual meetings will mean that some of these travellers will not necessarily return. However, Paige acknowledges that "Georgia is one of those lucky states that is industrially diversified, we have a good cross‑section of manufacturing sectors. That enhances trade and movement of people more than other surrounding states."
Where the U.S. has foreign direct investments, executives will always need to visit physically, walk the plant, and look at procedures, so luckily for ATL, it may be one of the airports that benefits from the early return of business travellers to 2019 levels.
Login to read rest of article >>