Canadian airports are prepared to move forward
Daniel-Robert Gooch, President of the Canadian Airports Council, explains how post‑COVID-19, Canada is in a prime position to begin rebuilding a safer and optimal airport network and environment.
With 86 per cent of the adult population fully vaccinated, and international travel restrictions easing, Canada is in a good position to begin to rebuild a competitive, sustainable, and safe airport network.
But first, we need to remove the last of the unnecessary travel restrictions that are stifling demand and ensure that government supports will continue until passenger numbers – and revenues – return to pre-COVID-19 pandemic levels.
The Canadian government has been hyper-cautious in reopening international borders, only lifting its global travel advisory for non-essential travel at the end of October.
Despite Canada's high vaccination and compliance levels, dozens of airports-of-entry still do not have international flights, costing airports $1 million a month in lost revenue, restricting outbound travel, and reducing international tourism and trade. And even though all inbound travellers must be fully vaccinated, Canada still requires them to show a negative PCR test, which is expensive and time consuming.
COVID-19 can be both unpredictable and insidious, but our air system can be trusted. Airports and airlines have been relentless in applying safety and health protocols that have protected passengers and workers from the earliest days of the pandemic. As well, most Canadians – and travellers – support vaccine mandates and masking at airports and on airplanes.
It is essential that we get passenger numbers and revenue back up as quickly as possible, as up until the pandemic, Canada's not-for-profit airports relied almost solely on passenger generated revenues for operations and capital projects. While government finally put aviation-specific funding programmes into place this summer, airports were already on their way to accumulating new debt of over $2 billion and revenue losses of $5.5 billion.
Airports used these programmes to upgrade runways, invest in new security and safety infrastructure, and maintain regional service and routes. But that was only the start. Many airports not only use these funds to support ongoing operations and capital projects, but they also used them to advance their carbon reduction and sustainability goals.
Unfortunately, the funding amounts and duration of these programmes were established back in the autumn of 2020, long before we knew about the impact of the delta variant.
As a result, we are not where we expected to be at the end of 2021. The fourth wave of COVID-19 destroyed any hopes of a travel recovery until well into summer 2021. Even now, travel to and within Canada is well below 2019 levels, with demand in the third quarter of the year still only 37 per cent, and year to date just 20 per cent of 2019. Airports still need government support if we are to regain lost ground.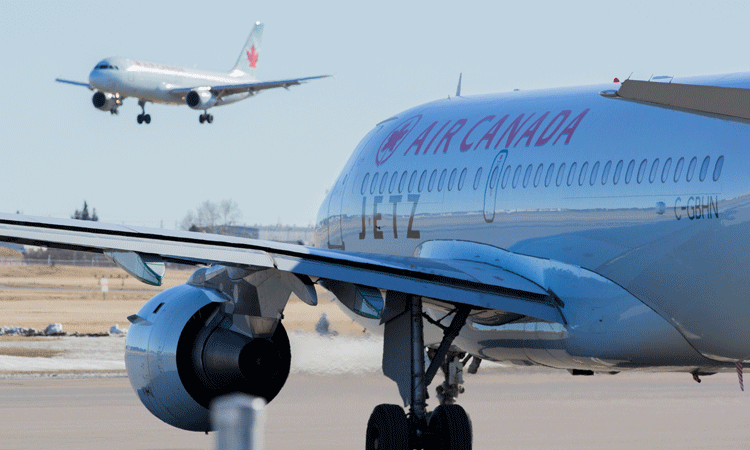 This is what must happen if we want to rebuild our competitive, sustainable, and safe airport network:
First, the federal government must remove any unnecessary obstacles to travel. These include ending testing requirements for fully vaccinated travellers, opening all airports-of-entry to international flights, and working with the U.S. government to restore U.S. Customs and Border Protection preclearance services to pre‑COVID-19 pandemic levels.
Second, the government should extend its new airport programmes until demand fully recovers. The government has invested about $1.6 billion to support airports, including wage subsidies and rent waivers. We need to extend these programmes a bit longer to ensure we are back to strength, and not burdening travellers with high prices driven by old debt.
Third, the government must take a different approach to ground lease rent, which is traditionally paid by 22 of Canada's largest airports. One option would be to waive rent until the sector recovers. Or, as a bold alternative, the government could choose to invest the airport rent it receives into climate change programmes to accelerate our zero-carbon goal timelines.
Many of Canada's airports are owned by the federal government, but, managed by a local not‑for-profit authority. It's a unique hybrid model that until the pandemic, required airports to fund their own operations and improvements while paying rent to the government. The system only worked if passenger numbers were high and consistent. Right now, they are neither nor, we need the continued support of the federal government if we are ever to return to our previous state.
Biography

Daniel-Robert Gooch serves as President of the Canadian Airports Council (CAC). He previously served as the CAC's director of communications and policy.
As CAC President, Daniel oversees operations of ACI-NA's Canadian division, leads Canadian government affairs and communications, and coordinates policy and regulatory efforts to effectively advance the airport industry within Canada. He serves as the committee secretary to the CAC Large Airport Caucus.
Daniel has more than 25 years' experience in marketing, public relations, and publishing, particularly in the aviation and technology sectors. Prior to joining the CAC, he was publisher and editor of Commercial Aviation Today, a Montréal-based daily electronic news publication for airline industry executives around the world. He also worked in marketing and media relations for U.S. and Canadian clients in the financial, healthcare and business‑to‑business technology sectors at firms in Atlanta.
Daniel is a graduate of Concordia University, with a degree in political science and history.