60 Seconds with…Kanokwara Anutarawatr, Senior Manager at Mack Brooks Exhibitions Asia Ltd.
20 September 2016 • Author(s): International Airport Review
Kanokwara Anutarawatr (Wendy), Senior Manager at Mack Brooks Exhibitions Asia Ltd, discusses why inter airport South East Asia 2017 is the region's must-attend event…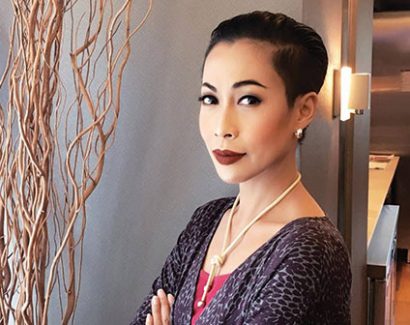 The successful return of inter airport South East Asia in 2015 proved how important this event is…
The show attracted a highly international audience with 42% of the visitors coming from overseas; 97% of whom were from the Asia Pacific and Oceania region. Buyers of airport equipment from across South East Asia attended and every country from the ASEAN region was represented by their national airport authorities. Airports, ground handlers and airport operators from 39 countries made up a significant part of the exhibition visitor profile. This confirms inter airport South East Asia is the must attend event for the region's airport industry. Airports and authorities across the whole region are facing tremendous pressure to increase capacity to meet an increasing demand for air travel. Both through new airports and upgrading existing airports, a meeting place is needed to ensure the best technologies, equipment and best practice methods are implemented. inter airport provides the opportunity to equip these airports with the best solutions and thus confirming the importance of the event to the industry in SE Asia.
What can we expect from the 2017 event?
The exhibition is growing in size, number of exhibitors and partnerships with leading buyer groups in the region. The show will move forward by attracting key buyers and authorities from across the region who will be met with a more comprehensive choice of equipment, services, security screening, check-in and baggage handling, and IT systems suppliers. In addition, mirroring the outdoor area at the mother show inter airport Europe, the 2017 SE Asia edition will provide a wider array of ground support equipment (GSE) from around the world.
What trends are you currently seeing in the industry?
The overriding trend is the rising demand of air travel across the region. The ASEAN population alone totals 625 million but the key demographic is a growing young affluent middle class. They are travelling more and placing a huge strain on the existing airport capacities right across the region. ASEAN represents 10 countries with 10 growing economies. The demand for air travel is only going to get greater and airports across the region will need to continually develop in order to meet this demand. All countries across ASEAN are investing in their airports, with both new airports and expansions of existing – this trend will continue through the coming years.