UK airports excellent when serving disabled passengers say CAA
12 August 2016 • Author: Roy Manuell
The UK Civil Aviation Authority (CAA) has revealed in a new report the excellent approach taken by UK airports towards disabled passengers.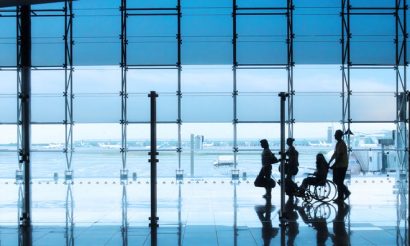 In the report that analysed quality of assistance given towards those in need at 30 UK airports, it was found that 85% of disabled passengers and reduced mobility customers revealed that they were either satisfied or very satisfied with the assistance on offer.
Edinburgh is the only airport acknowledged to offer a very poor standard of assistance.
Ten of the 30 UK airports are rated very good, seven are rated good, 12 airports agreed to make improvements to their services, and just one was considered very poor.
Belfast International, Belfast city, Humberside, Manchester, City of Derry, London Southend, Newcastle, Norwich, Newquay Cornwall and Southampton were those awarded with a very good rating.
London Gatwick, Liverpool, Glasgow and Bristol were granted a good rating, while London City, London Heathrow, London Luton and Aberdeen stated they would be making changes to their services.
Edinburgh is the only airport acknowledged to offer a very poor standard of assistance.
In a statement, CAA Consumer Enforcement head Matthew Buffey said: "Our research shows passenger satisfaction with special assistance at UK airports is high with 85% satisfied or very satisfied.
"However, high standards are not always universal, and occasionally things go wrong for disabled people and those with reduced mobility. These passengers are very much dependent on airport staff providing the appropriate assistance so it's a really important task for airports to get right.
"We have worked closely with airports to help drive improvements and provide practical guidance where needed. Overall we are pleased that performance has generally been good, with some excellent examples of airports supporting their passengers who have mobility needs."
2.7 million passengers of the 254 million total through UK airports last year were those considered to be in need of assistance.