Airport Security: Mitigating the insider threat
24 May 2016 • Author(s): Lauren Stover, Director of Security at Miami International Airport
The 'insider threat' is emerging as one of airport security's greatest nemeses. Lauren Stover, Director of Security at Miami International Airport, believes that the key to mitigation lies in behaviour detection training. After all, technology comes and goes but the ability to detect anomalies in behaviour will always be of value.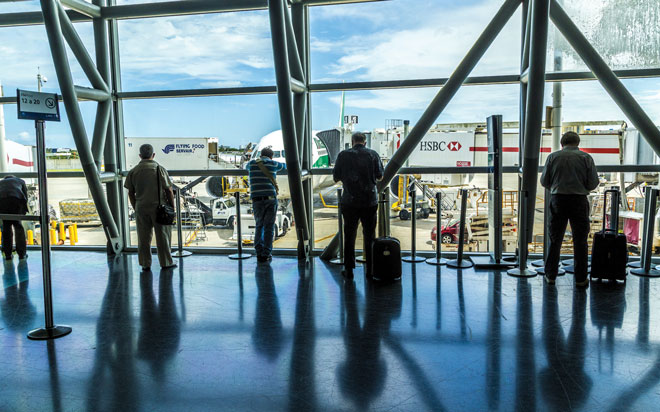 As security directors, we often find ourselves being contacted by various private companies looking to sell us the latest and greatest in security technology. As I sit and listen to the pitches of hundreds of companies out there touting their latest advances in security technology I regularly find my thoughts drifting to 'I wish we could get this, but we don't have the funds'. I have now learned to be up front and advise vendors that they are welcome to come to Miami International Airport (MIA) and show us their innovations, but that there is no funding in the budget for this wonderful product they are so eager to demonstrate.
As with any new technologies, what is here today is usually gone tomorrow and replaced by another emerging software or system. The Transportation Security Administration (TSA) has a lab in Atlantic City, New Jersey where they conduct research and development in testing new technology emerging in the marketplace. At one point there was much excitement over 'Puffers'. This high-tech $150,000 Explosive Trace Detection machine was designed to analyse particles that it shook loose from a human in a glass portal with a blast of air. However, the dirt, debris and humidity commonly found in airports reportedly rendered it useless, causing the TSA to retire them in 2010 after spending nearly $30 million. The TSA then unveiled backscatter technology – its new 'rave' – but after a public outcry due to privacy concerns, the TSA replaced it with Advanced Imaging Technology (AIT) which is currently in use but does have its limitations and comes with its own share of controversy. The only constant is that aviation security is a continuous revolving door of change based on emerging threats.
Another struggle for airport security directors is the industry's reputation for not being revenue generators for airports. We could argue that if we keep our airports safe it will result in the airport's ability to operate which, in turn, results in increased revenues. However, that argument is intangible and difficult to quantify. Instead we find ourselves having to defend the budgets we have for personnel, salaries, maintenance and possibly a few extra goodies we want to acquire that won't impact the landing fees for our airlines. Unfortunately, it is often the result of an exposed vulnerability, a security incident or a federal fine that gets the attention of those who hold the purse strings. We recognise that airports are a business and we have to watch the bottom line. MIA, however, is a residual airport which means we do not make a profit. We basically need to generate exactly what we need to operate a myriad of airport operations. Airlines' fees must simply cover the support costs. The industry is cut throat and competitive so all of the great security technology available is considered a 'nice to have' rather than a 'need to have'. Regrettably, security doesn't come with an open chequebook…