Air traffic control services at Gatwick Airport transferred to ANS
1 March 2016 • Author: Katie Sadler, Digital Content Producer, International Airport Review
Air traffic control services at Gatwick Airport have been transferred from current provider NATS to Air Navigation Solutions (ANS).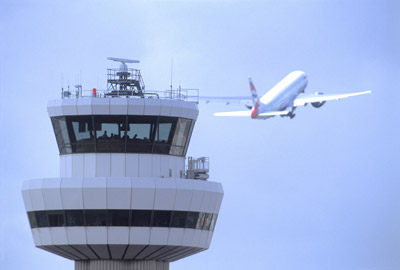 Tower services at Gatwick Airport transferred from provider NATS to ANS at midnight on 29 February 2016. The transfer of operations from Gatwick's current air traffic control provider is the culmination of a 14-month transition effort. ANS, a wholly owned subsidiary of the German air navigation service provider DFS, will provide air traffic control and air traffic engineering services over a 10-year period at what is the world's busiest single runway airport with a maximum of 55 aircraft movements per hour. London Gatwick Airport is also Europe's leading airport for point-to-point flights serving more than 200 destinations in 90 countries and in 2015 the rolling total of passengers exceeded 40 million.
14-month air traffic control transition to ANS
Managing Director of ANS, Werner Spier, commented: "The incredible effort from everyone involved in the transition resulted in a smooth and seamless handover of services. We are now looking forward to delivering high-quality services to Gatwick Airport and its customers in the coming years and providing the wider market with flexible, transparent and customer-centric air traffic control services."
Commenting on the transfer, NATS stated 'We are very proud of our track record at Gatwick, which is, by a large margin, the busiest and most efficient single runway in the world and where NATS last summer delivered a record 934 movements in a single day. We have worked closely with ANS to ensure a safe and professional transition, including seconding 24 employees to support the operation for the next two years.'
NATS will continue to provide approach control to Gatwick from its centre at Swanwick.