Unlocking the future of airfield operations: Introducing AIROps™ cloud based inspection and operations platform
Supported by:

Watch our on-demand webinar and discover how AIROps Cloud can empower your airside operations with professional capabilities, from inspection, efficient GRF, regulatory reporting and advanced data analytics.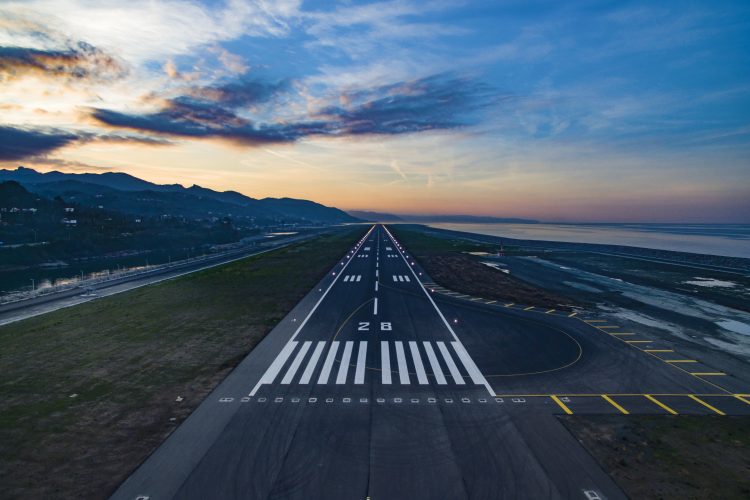 Register to watch the webinar discussion for free now!
Focused on Safe, Efficient & Green Airfield Operations, Eagle Aerospace's AIROps™ Cloud platform is designed to stream-line processes, improve efficiency, and enhance safety measures.
Leading the transition of airfield operations to a cloud-based approach, this event will include participation from an airport customer to provide a testimonial on how AIROps™ Cloud is enabling easy scalability and eliminating the need for costly infrastructure investments while highlighting the flexibility to add modules and functionalities as their needs evolve.
A suite of powerful features is tailored to meet the challenges of your specific airfield environment. Take advantage of robust incident management tools, automated reporting capabilities, and integrated communication channels to ensure quick response times, minimize downtime, and enhance safety protocols while seamlessly integrating with existing systems and data sources to leverage your existing infrastructure.
Joining the webinar will be one of Eagle's Large US hub airport customers to highlight:
Why their airport chose AIROps™ Cloud.
How they use the system
The airport's experience with the product and the benefits added to inspection and data capture process vs prior solutions.
How Eagle has supported them as a customer.
What factors led to their decision to expand your solution with the latest generation of the of the products.
SPEAKERS
Brian Freed, CFA, COO, Eagle Aerospace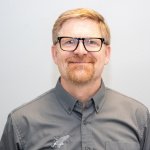 Brian is currently the Chief Operating Officer at Eagle Aerospace Ltd. where he leads the product and go-to-market strategy for the digital solutions portfolio. Previously, Brian served as COO at Phizzle, an IoT software provider focused on digital transformation within the pharmaceutical manufacturing space. Brian also held the position of General Manager of the High-Performance Data Analytics (HPDA) business unit at SGI. Prior to SGI, Brian spent 13 years on Wall Street where he was a Chartered Financial Analyst with an exclusive focus on industry research, financial modelling, and investment recommendations for companies focused on Data Analytics and Data Lifecycle Technology.
Linda Cato, P.Eng, Projects & Technology Manager, Eagle Aerospace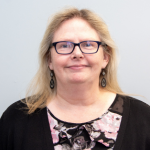 Linda joined Team Eagle in 2018, bringing 20+ years of experience managing products and programs in the high-tech sector. Linda is responsible for the project management of Eagle Aerospace's vast project list including projects related to Service, Technology (hardware, software, electronics) and advanced Research and Development, as well as oversight of Eagle's Technology Group.
KEY LEARNINGS
Adaptability to a changing environment: Learn how Eagle's cloud based AIROps™ solution is designed to meet the challenges posed by the evolving airfield management landscape. Discover how the software can seamlessly adapt to industry changes, regulatory requirements, and emerging technologies, ensuring your operations remain efficient and up to date.
Enhanced operational efficiency: Explore how Eagle's AIROps™ solution can significantly improve your airfield management processes, leading to enhanced operational efficiency. From incident management to regulatory reporting, the software offers robust tools and streamlined workflows, reducing manual efforts, minimizing downtime, and optimising resource allocation.
Valuable insights and expert guidance: Interact with expert speakers from Eagle Aerospace who will share their valuable insights and knowledge during the webinar. They will be available to answer your questions, address industry-specific challenges, and provide guidance on how to leverage the power of cloud-based AIROps™ solutions effectively.
FAQs
Is the webinar free?
Yes – there is no charge to watch the webinar, either live or on-demand.
When will the webinar take place?
The webinar will take place live on 14 September  at 15:30 UK Time
I'm busy. Can I watch it later?
The webinar will become available to watch on-demand shortly after the live webinar takes place.
What are the benefits of attending live?
During the live webinar, you'll be able to ask the speakers your questions, which will then be answered during the live Q&A session towards the end of the webinar.
How long will the webinar be?
This webinar will last for up to one hour.
Who will be moderating?
Holly Miles, Editor, International Airport Review
What do I need to watch this webinar?
All you need is a computer with an internet connection. Be sure to use headphones if in an office environment.
Do I receive a certificate?
Yes, you will receive a certificate if you attend the webinar live. The certificate will be sent with your on-demand video link.
ABOUT US
Designing, developing, manufacturing, selling and providing after-sale service, Team Eagle works closely with many industry, government and academic partners to deliver customers safer, more efficient and greener opportunities for managing airfield operations. By leveraging advances in state-of-the-art technologies, the team is focused on creating innovative solutions that meet the changing and challenging demands of airport operators today, and in the future.