Artificial Intelligence to automate the unidentifiable luggage search process
Supported by:

Watch this webinar to hear from Anne Folgoas, Julien Giannucci and Laurent Ismert as they introduce "RecoPhoto", an innovative AI-powered project helping Air France's operators identify bags that have lost their physical tags at Paris Charles de Gaulle (CDG) airport.
Register to watch the discussion for free now!
Every year, more than one million pieces of luggage are lost worldwide. Not only it is a major concern for travellers, but it also significantly impacts the image of airlines and their finances. Air France teamed up with IDEMIA to develop an innovative, AI-powered solution: ALIX, to accelerate the unidentifiable luggage search process, reduce operating costs and ultimately increase passenger satisfaction.
Key learning points:
Learn more about a new method to identify bags that have lost their physical tags
Reduce the operating costs and compensation fees
Learn from Air France experience gained during the "RecoPhoto" project running at CDG airport
SPEAKERS
Anne Folgoas, Head of Lost Luggage Department, Air France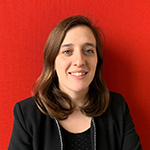 Anne is an engineer, working at Air France since 2017 and the Head of the LL department since 2021.
Julien Giannucci, Head of Baggage Information Systems, Air France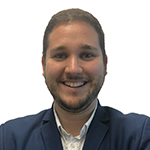 Julien is an engineer, working at Air France since 2016. He is the head of innovation and business representative for Baggage IT since 2021.
Laurent Ismert, Product Manager, IDEMIA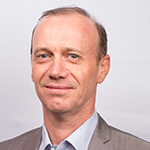 Laurent has worked in the engineering, program and product management in his 20+ years at IDEMIA. He designed and managed the delivery of biometric solutions for governmental agencies in the Public Security and Identity sector throughout the world. The variety of its projects went from large-scale biometric Identification systems for person identification to biometric passenger facilitation solutions for Airlines and Airports. More recently, he launched ALIX, an innovative solution for luggage identification for the Air Travel Industry.
FAQs
Is the webinar free?
Yes – there is no charge to watch the webinar, either live or on-demand.
When will the webinar take place?
The webinar will take place live on 22 June at 11:00 UK Time
I'm busy. Can I watch it later?
The webinar will become available to watch on-demand shortly after the live webinar takes place.
What are the benefits of attending live?
During the live webinar, you'll be able to ask the speakers your questions, which will then be answered during the live Q&A session towards the end of the webinar.
How long will the webinar be?
This webinar will last for up to one hour.
Who will be moderating?
Holly Miles, Editor, International Airport Review
What do I need to watch this webinar?
All you need is a computer with an internet connection. Be sure to use headphones if in an office environment.
Do I receive a certificate?
Yes, you will receive a certificate if you attend the webinar live. The certificate will be sent with your on-demand video link.