Planning as a service – a sensible approach to save costs at your airport?
Supported by:

Join this webinar to see how optimised strategic and tactical planning can be made affordable at a lower effort. We discuss specific functionalities and who would benefit most.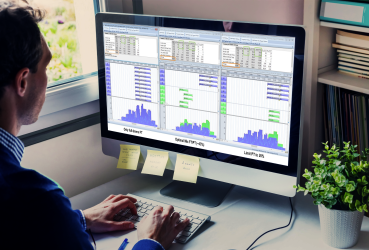 While in the midst of a major recovery following the global pandemic's lockdowns and massive flight groundings, the aviation industry is still dealing with its impacts. Widespread employee layoffs only intensified the pre-pandemic labour shortages across key positions. Airlines continue to struggle to maintain their flight schedules, especially as passenger demand surges. Labour strike actions, severe weather, natural disasters, and aircraft mechanical problems have made things even worse. Flight disruptions and cancellations have become rampant.
It does not take a global pandemic to introduce the unexpected, but the pandemic has clearly introduced a host of many shifting and unknown factors that need to be considered in advance and addressed promptly. In other words, good planning is crucial, even for medium and small-sized companies.
For this purpose, INFORM GmbH, a German software supplier, now offers its planning module GroundStar (GS) Planning for airport staff and equipment "as a Service" (PlaaS). 
Find out how airports, airlines and ground handlers can be given the chance to do an optimised strategic and operational planning in an affordable and simplified way. Even more so, this is possible while concentrating at the same time on conveying the goals and analysing the generated strategic and operational analysis results. This means no time and manpower is needed for implementation, training and maintenance of a planning solution.
Key learning points: 
Learn how you can you minimise staff shortages thanks to an out of the box software solution
Find out how optimised strategic and operational planning is made appropriate and accessible also for medium- and small-sized companies at the airport in a per-use basis.
Discover how to receive planning services without having to implement, install, and operate the software yourself.
Explore how you can concentrate on analysing the generated strategic and operational planning results without having to spend time in learning how to use the tools.
And last but not least, find out how operational plans are automatically based on the latest version and capabilities of a planning software solution.
Keynote speakers
Moderated by: 
Joshua Baker, Innovation Specialist, INFORM GmbH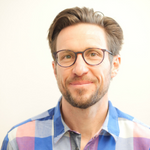 Joshua Baker has been working as Innovation Specialist in the Aviation Division of the INFORM since 2021. He has special interest in mapping and designing ecosystems and platforms, because of their ability to create added value for stakeholders and innovative solutions to complex problems. As a Rock climber and lifelong beginner, he enjoys high risk situations and being in the realm of uncertainty.
Speakers:
Sunil Monteiro Pai, Consultant GS Planning Staff, INFORM GmbH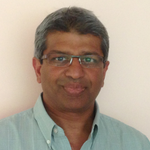 Sunil Monteiro Pai has been working in the Aviation Division of INFORM since 1998. During his almost 25 year tenure at INFORM he has taken over different roles including software development, consulting, product management and leadership. Having supported customers to optimize their operations throughout the world, he is an expert in his field. Seeing opportunity to support new customers who are not currently using INFORM Software, Sunil created the Planning as a Service offering. 
Alexandr Uzunov, Head of Resource Management, Swissport International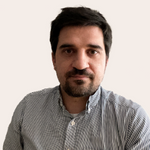 Alexandr Uzunov has been working with Swissport international since 2015. He started working with GS Planning in 2012 and has broad experience in airport and ground handling resource planning. Jointly with his team of experts, he continuously improves the way Swissport plan, roster and allocate manpower and equipment across nearly 300 airports.
FAQ
Frequently Asked Questions
Is the webinar free?
Yes – there is no charge to watch the webinar, either live or on-demand.
When will the webinar take place?
The webinar will take place live on 28 February 2023 at 13:00 GMT.
Who will be moderating?
Holly Miles, Editor, International Airport Review.
I'm busy. Can I watch it later?
Yes – you can still register and you will be notified when the on-demand version is available to watch at a time that suits you.
What are the benefits of attending live?
During the live webinar, you'll be able to pose questions to the speakers, which will then be answered during the live Q&A session at the end of the webinar.
How long will the webinar be?
This webinar will last for up to one hour.
What do I need to watch this webinar?
All you need is a computer with an internet connection. Be sure to use headphones if in an office environment.