Leveraging a Passenger Flow Monitoring solution to optimise airport operations
Supported by:

Join this virtual round table where senior airport leaders and experts will be discussing integrating a Passenger Flow Monitoring solution to improve airport operational efficiency in a post-pandemic world.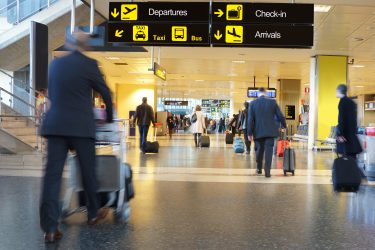 In its Monitoring of Passenger Flows and Mitigation of Queues and Crowds at Airports whitepaper published in June 2022, ACI Europe recommends the implementation of a Passenger Flow Monitoring solution to measure and assess flows, crowds, and queues before setting up a mitigation strategy.
Join this virtual roundtable where senior airport leaders and experts will be discussing integrating a Passenger Flow Monitoring solution to improve airport operational efficiency in a post-pandemic world. We will be discussing how turning existing data into actionable data analytics helps airports plan for the unplanned while increasing passenger satisfaction. 
Key learning points:
Learn how Passenger Flow Monitoring data currently helps airports make intelligent decisions with their workforce against the current backdrop of labour shortages and the rising cost of energy
Discover how revealing refined passenger flow data serves the overall airport environment in adjusting budgets by shifting to a need-based resource allocation framework
Explore how monitoring passenger flow helps you increase non-aeronautical revenue
Keynote speakers
Moderated by: 
Dimitri Coll, Head, Airport Service Quality (ASQ), Airports Council International (ACI)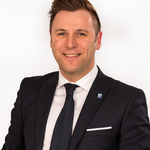 Dimitri took up the position of Head, Airport Service Quality (ASQ) at Airports Council International (ACI) World in October 2015. His main responsibility is to manage the ACI ASQ programmes and Airport Customer Experience Accreditation, which guides airports toward improving their customer experience excellence across numerous touchpoints of a passenger's journey.
Coll holds a BBA (1998) and an MSc in Marketing (2000) from Hautes Etudes Commerciales (HEC) in Montreal, Quebec. With nearly 20 years of experience in marketing across a variety of industries, he is an expert in product management, customer experience and marketing research. In previous roles, Coll oversaw customer experience management and service design for Hydro-Quebec, as well as product management and new product design for National Bank Insurance and telecommunications company Videotron.
In addition to his work at ACI World, Coll teaches marketing research and market analysis at HEC Montreal.
Speakers:
André Schneider, CEO, Genève Aéroport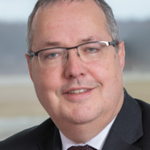 André Schneider, after having been a professional musician in major classical orchestras, developed his first experiences when IBM decided to go into services and asked him to create an IT consulting practice in Geneva, working throughout Europe; he then expanded his experience joining the World Economic Forum and was instrumental during his 12 years in creating the world's leading global multi-stakeholder platform and finally globalizing this concept by expanding it around the world, with special emphasis on China and the Middle East.
With his advisory, André has been quickly developing projects and thought leadership in many important issues around sustainable development, like renewable energies, sustainable competitiveness, sustainable mobility, sustainable infrastructure grading and financing and social banking. After this, André has joined EPFL, as Vice-President for Resources and Infrastructures, for three years. On September 1, 2016, André has joined Genève Aéroport as its new CEO. André is also the chairman of the innovation board of the Aviation Research Center Switzerland; chairman of World Climate Ltd, the world's leading media and events platform to accelerate the development of the global green economy; and Vice-Chairman of Global Infrastructure Basel, the sustainable infrastructure forum and summit. 
Marie Faucon, Marketing Manager at Smart Flows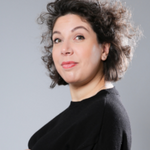 Marie Faucon's background lies in retail and customer experience, with a focus on transit places. She joined Smart Flows after developing food concepts in train stations and airports with SSP. At the time, she wished she had passenger flow data to base her decisions upon. She now promotes Passenger Flow Monitoring as an enabler for rational decision-making to improve improve operations cost-efficiency, enhance passenger experience and increase non-aero revenues.
Kurush Minocher, Director of Passenger Programmes and Marketing Communications , Greater Toronto Airport Authority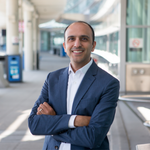 Kurush Minocher is the Director of Passenger Programmes and Marketing Communications at the Greater Toronto Airports Authority. Accountable for the development and execution of Toronto Pearson's Passenger First strategy, Minocher oversees the development of passenger programmes, including passenger experience, services, accessibility, care, research, and insights. 
Mehmet Mercan, Operations Director, Summa Airports Niger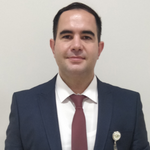 Mehmet is operations director at Diori Hamani International Airport which is operating by Summa Airports. Highly motivated, passionate, and aviation-focused leader who can work with people at all levels, in all aspects of a customer-centric environment. Throughout his career in the aviation industry, he has acted with the motto of an aviation expert who can motivate teams to corporate goals and lead efficient and safe operations.
In this direction, He is in process of specializing in the fields of "airport terminal operations", "airport planning and facility management" and "ground handling operations" acting with coordination and team awareness. Created a personal vision by blending his academic education with experience in the aviation industry. He believes that good cooperation and teamwork in aviation create powerful experiences and synergies. He acts with the thought that it is possible to shed light on the solution of all problems by keeping self-motivation and working discipline at a high level in business life.
Oliver Weiss, Chief Operating Officer, Fraport Slovenija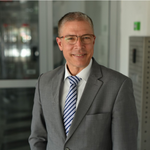 Oliver comes with more than 30 years of experience from different airports in several regions. Currently, in his role as COO of Fraport Slovenija, he is responsible for the operation, development and ground handling of Ljubljana, Slovenia's capital airport. He holds a BA in Economics and MBA from EuroFH Hamburg. 
FAQ
Frequently Asked Questions
Is the webinar free?
Yes – there is no charge to watch the webinar, either live or on-demand.
When will the webinar take place?
The webinar will take place live on 24 November 2022 at 14:00 GMT.
Who will be moderating?
Holly Miles, Editor, International Airport Review.
I'm busy. Can I watch it later?
Yes – you can still register and you will be notified when the on-demand version is available to watch at a time that suits you.
What are the benefits of attending live?
During the live webinar, you'll be able to pose questions to the speakers, which will then be answered during the live Q&A session at the end of the webinar.
How long will the webinar be?
This webinar will last for up to one hour.
What do I need to watch this webinar?
All you need is a computer with an internet connection. Be sure to use headphones if in an office environment.