Supporting a more sustainable future for aviation
The role of carbon accreditation programmes in improving efficiencies across the aviation sector.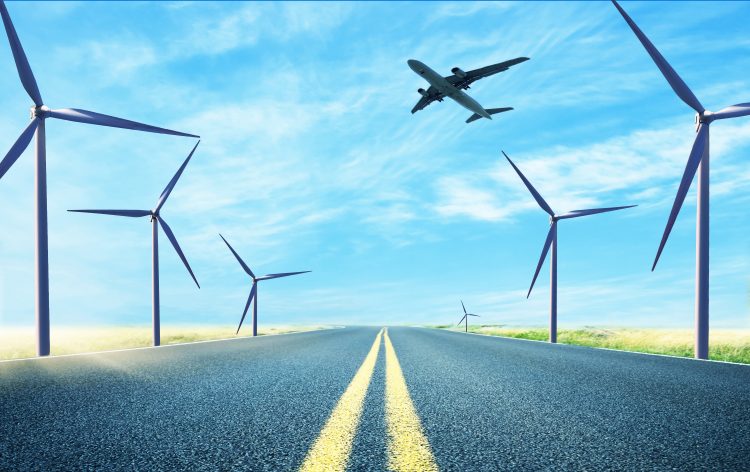 In the new era of travel, the industry is driving towards a more sustainable recovery. This is now going beyond the adoption of digital transformation for a frictionless passenger experience, ensuring indoor air quality and improving operational efficiencies by minimising aircraft turnaround times. The civil aviation sector contributes eight per cent of the total energy consumption of the whole transportation industry, (Source) with 52 per cent of airport energy directed to electricity which is used across terminal, landside and airside. Of the 48 per cent of total energy used by airports are from coal, gasoline, diesel natural gas and others which has an environmental impact and contribute to the GHG emissions.
Airports combined with airlines ground services can consume up to 50 per cent of this allocated total energy. Furthermore, airside systems alone including airfield ground lighting and radio navigation systems account for up to 12 per cent of total electricity consumption within an airport.
As demand for air travel is predicted to reach 10 billion in 2050, industry bodies including IATA and ACI are championing sustainable change to industry wide net zero by 2050 targets. The time to drive a step change across the sector is now. A focus on sustainable aviation fuel (SAF), change of fleet, adaptation of the energy mix, improving airspace and operational efficiency are just a few examples of initiatives to reducing environmental impact. By achieving these targets, the sector will be better set on a trajectory to create aerotropolises to support a more sustainable future, bringing the many socio and economic benefits the aviation sector supports the world over.
The ACI's Airport Carbon Accreditation programme is the only institutionally recognised global carbon management accreditation programme for airports. Supporting nearly 100 airports globally, the programme creates a common framework considering national and legal requirements to improve energy efficiencies and reduce carbon impact.
Find out how Honeywell's solutions can support your Airport Carbon Accreditation programme and support a more sustainable future for the sector.
Key learning points:
Explore a different approach to driving efficiencies across an airport
Understand how to embark on a journey towards improving operational efficiencies across your airport.
Keynote speakers
Raghu Seelamonthula, Director – Strategy & Growth Airside & Tower Systems, Honeywell Airports Business, Honeywell Building Technologies – Airports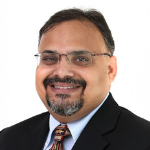 Raghu Seelamonthula is Director of Strategy & Growth for Airside & Towers Systems at Honeywell Airports Business. He is responsible for driving Strategy, Growth & Innovation to deliver critical outcomes for Airport Operators and Air Navigation Service Providers.
He has been in the industry for more than two decades and is a global advocate and subject matter expert for airport integration technology and the benefits it can provide to airports, airlines, air navigation service providers, communities, and the flying public. He has played various roles as Technology Strategist, Solutions Leader and Strategy & Product Leader for Airside & Towers Systems for past 15 years.
He is currently involved in various Airside & Towers Systems projects across Asia Pacific, Middle East, and Europe and actively involved in Honeywell contributions to SESAR-JU programs. He believes that innovation is seeing what everyone else has seen, thinking what no one has thought, and doing what no one else has dared.
Nikki Mehta, Director, Energy & Sustainability, Honeywell Building Technologies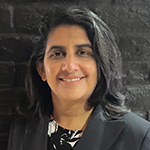 Nikki Mehta is responsible for offering management for energy and sustainability solutions for the Honeywell Building Technologies team, in this role Nikki works on taking solutions and innovations from across the business to help customers reduce carbon emissions from their built environment. Nikki has a Masters in Energy and Sustainability and a Bachelor's in Electrical Engineering. She is an environmental and climate advocate who is active in the Sierra Club, Citizen's Climate Lobby, and Association of Energy Engineers.
Satyapal Singh, Executive Director, GE3S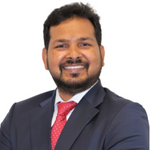 Satyapal possesses over 14 years of work experience in environmental studies, waste management system design, air quality permitting, sustainability reporting & strategy, carbon footprinting, green building certifications ( LEED, Estidama, GSAS) and solar design & consulting. He has worked with various Federal governments and International organizations like Ministry of Environment, the Ministry of new and Renewable Energy, Pollution Control Boards, UNFCCC, World Bank, and Industrial Bodies. Notable contribution in environmental & sustainability management, related legal activities, technical methodologies, environmental monitoring and analysis as per USEPA guidelines. He has worked on 700 +  projects across UAE, Oman, KSA, Qatar, Malaysia, Singapore, and India.

FAQ
Frequently Asked Questions
Is the webinar free?
Yes – there is no charge to watch the webinar, either live or on-demand.
When will the webinar take place?
The webinar will take place live on 27 July 2022 at 13:00 BST.
Who will be moderating?
Holly Miles, Editor, International Airport Review.
I'm busy. Can I watch it later?
Yes – you can still register and you will be notified when the on-demand version is available to watch at a time that suits you.
What are the benefits of attending live?
During the live webinar, you'll be able to pose questions to the speakers, which will then be answered during the live Q&A session at the end of the webinar.
How long will the webinar be?
This webinar will last for up to one hour.
What do I need to watch this webinar?
All you need is a computer with an internet connection. Be sure to use headphones if in an office environment.