Chopin Airport prepares for winter operations
Posted: 5 November 2015 | Katie Sadler, Digital Content Producer, International Airport Review
Warsaw Chopin Airport has made preparations to begin its winter operations campaign ensuring continuous aircraft movements throughout the season and during severe precipitation. Chopin Airport's Winter Campaign is ready, when necessary, to be implemented using the latest maintenance machinery and technical services in order to continue airport operational efficiency during poor weather conditions. Chopin Airport […]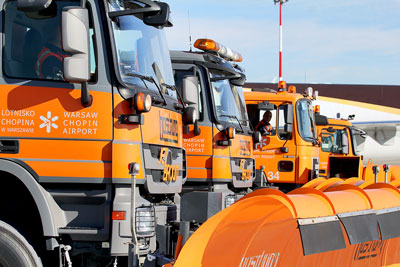 Warsaw Chopin Airport has made preparations to begin its winter operations campaign ensuring continuous aircraft movements throughout the season and during severe precipitation.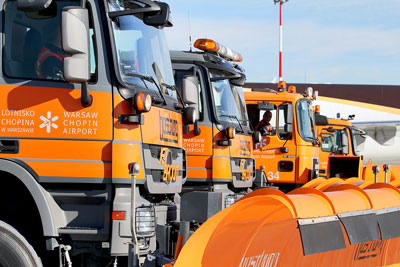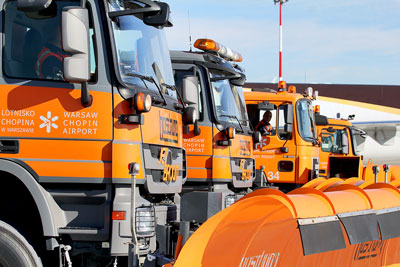 Chopin Airport's Winter Campaign is ready, when necessary, to be implemented using the latest maintenance machinery and technical services in order to continue airport operational efficiency during poor weather conditions. Chopin Airport technical services have already applied a 12-hour roster in readiness for changeable weather conditions.
The airport has plans to use sets consisting of snowplough, tug and brush cleaner to clear runway and taxiway surfaces. Those sets having a working width of 5.5m are able to clean nearly 4 kilometres of a 45-metrewide runway within just twenty minutes.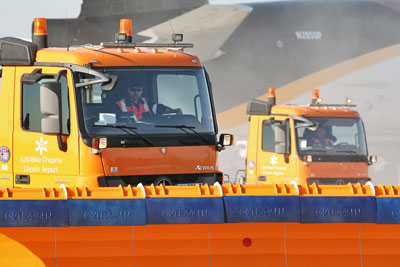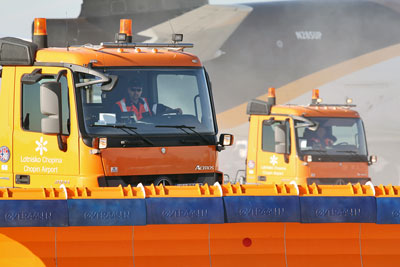 "Warsaw airport has a reputation of one of the best performing airports in winter"
Warsaw airport has at its disposal six machines designed for surface de-icing. The technical services team will use Poland's largest Dammann sprinkling machine. The device, with 40-metrewide arms, allows the team to cover the entire working width of the runway surface during one passage, without the necessity to refill the de-icing fluid.
For cleaning of the aprons, three so-called compact devices (JetBroom) are deployed. They are equipped with a plough, a brush between the axles of the vehicle and a device for chemical distribution. In addition, ploughs are installed on trucks and supplementary machines carrying de-icing chemicals for use on aprons.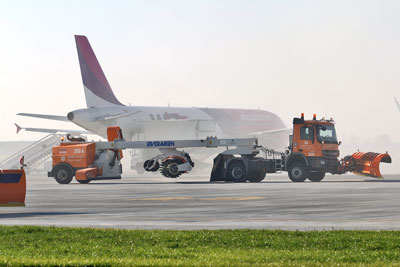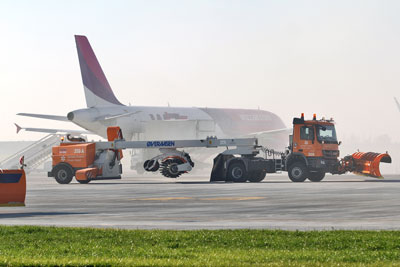 Radoslaw Paruzel, Deputy Director of the Warsaw Chopin Airport, said: "Winter is a real challenge for the aviation transport. Frequent fogs, freezing drizzle or snowfalls can paralyse the work of the airport for hours. Luckily we have a team of experienced and highly qualified people who can cope even in the most demanding conditions. In effect, Warsaw airport has a reputation of one of the best performing airports in winter. Pilots know that they can always land here safely and will not experience any unpleasant surprises."
Related topics
Related airports