Brisbane Airport unveils $45m overhaul of International Terminal
Posted: 28 October 2015 | Katie Sadler, Digital Content Producer, International Airport Review
Brisbane Airport International Terminal was officially opened on 28 October 2015 by The Hon. Warren Truss MP, following a $45 million redevelopment over an 18 month period. The Hon. Warren Truss MP, Deputy Prime Minister and Minister for Infrastructure and Regional Development, officially opened the International Terminal as part of a $45 million refurbishment project […]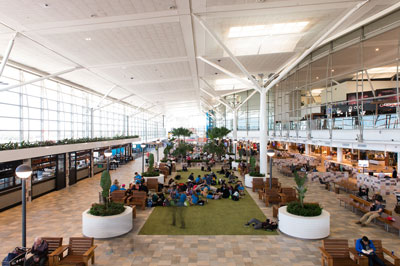 Brisbane Airport International Terminal was officially opened on 28 October 2015 by The Hon. Warren Truss MP, following a $45 million redevelopment over an 18 month period.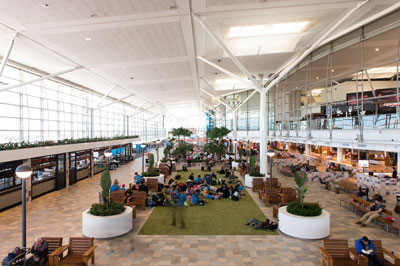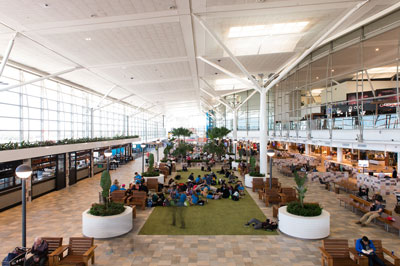 The Hon. Warren Truss MP, Deputy Prime Minister and Minister for Infrastructure and Regional Development, officially opened the International Terminal as part of a $45 million refurbishment project to create a distinct space that would differentiate Brisbane Airport from others.
The redevelopment, already recognised with a Qld Property Council Award for Excellence in Design, included construction of a new themed Departures lounge, incorporating a sense of place that is uniquely Brisbane; new walk through Duty Free stores for both Departures and Arrivals providing 4,600m2 of additional retail space; new specialty retail and food and beverage outlets offering local produce and products; improved way finding for passengers and viewing points of aviation activity.
Brisbane Airport unveils 4,600m2 of additional retail space at International Terminal
Queensland artists were also selected to provide key pieces within the redevelopment and local materials were used for a variety of aspects to support Queensland and Australian suppliers.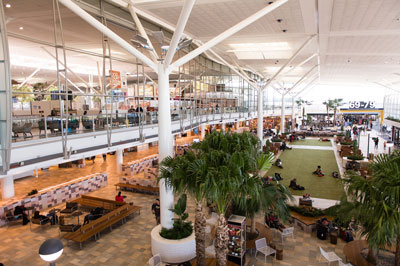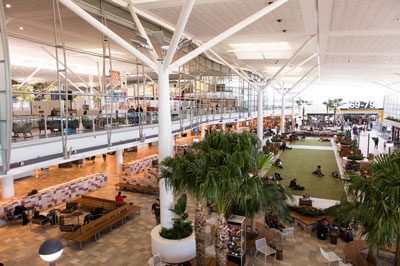 Julieanne Alroe, Brisbane Airport Corporation (BAC) CEO and Managing Director said the unveiling marked a significant milestone in the terminal's 20 year history with the refurbishment putting Brisbane International on the map as one of the most beautiful in the world, while establishing a global benchmark for design.
"This project has been a labour of love for everyone who has worked on it over the last few years, helping to create a truly unique gateway to Queensland.
"Everything we set out to achieve was accomplished to the highest quality, all while working within a secure terminal which continued to operate 24/7. 
"This project was completed on time and on budget without any major disruptions to passengers or operations due to a focused and collaborative approach by all.
"Everyone associated with the project from the architects and designers, contractors, retailers, project managers, operations team and tenants are to be commended.  Not one detail has been overlooked and the result is outstanding.
"I'd also like to thank our passengers who have been very patient and understanding during this long build," Ms Alroe said.
Work begins on three new lounges and a Day Spa
Brisbane Airport also revealed that work had already begun on a 2090m2 expansion project incorporating three lounges and a Day Spa on level 4 of the terminal. The new facilities are due for completion in early 2016.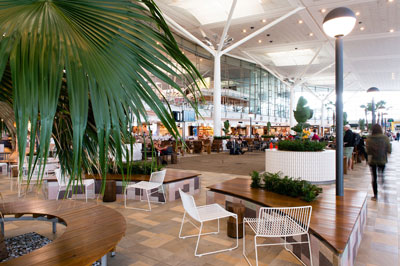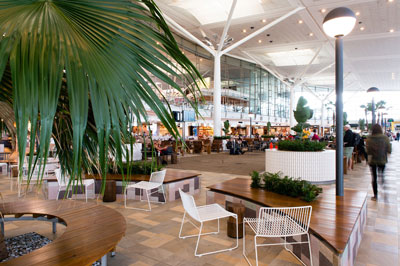 Concluding Ms Alroe said: "This really is an exceptionally exciting growth phase for Brisbane Airport and these ongoing improvements will enable us to accommodate more passengers, offer a wider choice of routes and carriers and make greater economic contributions to our city and state."
Related topics
Related airports