Retail and dining concept revealed for Munich Airport satellite terminal
Posted: 26 October 2015 | Katie Sadler, Digital Content Producer, International Airport Review
Munich Airport satellite terminal, scheduled to open in April 2016, will be home to a unique retail and dining experience. Munich Airport and airline Lufthansa have unveiled plans for a new shopping and dining experience for the Airport's new satellite terminal. The plans centre the terminals retail and dining in a marketplace that is flooded […]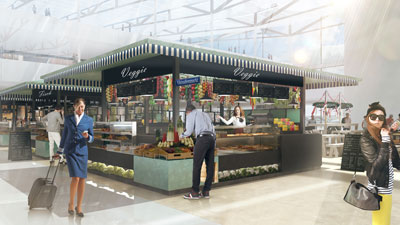 Munich Airport satellite terminal, scheduled to open in April 2016, will be home to a unique retail and dining experience.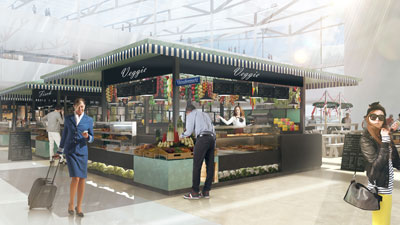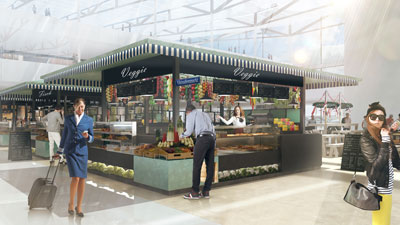 Munich Airport and airline Lufthansa have unveiled plans for a new shopping and dining experience for the Airport's new satellite terminal. The plans centre the terminals retail and dining in a marketplace that is flooded with natural light and built surrounding the apron tower. The retail and dining options will include a wide selection of iconic German and international brands, popular Bavarian retailers, and local bars and restaurants.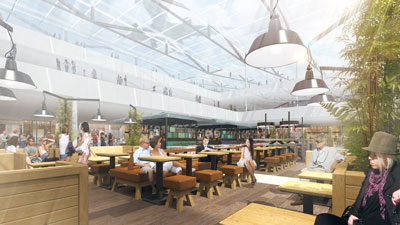 Munich Airport satellite terminal to provide retail, food and beverage in a naturally lit marketplace
"Bavarian traditions and hospitality, Munich's unique lifestyle and the blending of nature with state-of-the-art technology – these were the guiding principles behind the architectural design of the dining and shopping area," says Rainer Beeck, the Senior Vice President of Commercial Activities at Munich Airport. This means that even transit passengers will get a sense of Bavarian culture. The space will include 16 retail stores, seven food and beverage locations and three Duty Free shops.
The new shopping and dining facilities will be run by the FMG subsidiaries Eurotrade and Allresto as well as external retailers and restaurant operators.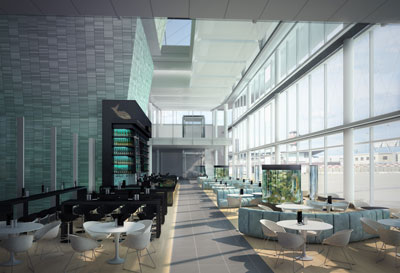 The dining experience will feature a display kitchen where passengers can watch chefs in action and feature an outdoor market style beverage area based on Munich's Viktualienmarkt in the city centre. The architecture and décor of the 'Lenbachs' tower bar will be the focal point of the marketplace. There will also be a 'Bubbles Bar' operated by Italian retail and hospitality company Autogrill.
Further information on the opening of Munich Airport satellite terminal can be found here.
Related topics
Related airports