Avian Safe awarded international contracts for airport wildlife consultancy
Posted: 22 October 2015 | Avian Safe
Avian Safe has been awarded the contract for Wildlife Hazard Assessment for the Norman Manley International Airport, Kingston, Jamaica…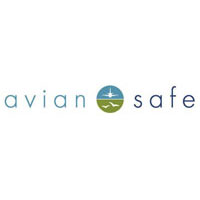 Avian Safe has been awarded the contract for Wildlife Hazard Assessment for the Norman Manley International Airport, Kingston, Jamaica.
The contract involves development of their Wildlife Hazard Management Plan and preparation and deliverance of a bespoke training course to the wildlife management unit at the airport.
Avian Safe was also recently awarded a contract to carry out Bird and Wildlife Surveys in the IIan and Asaf Ramon International Airport of Timna. This contract involves the use of Avian Radar to monitor migratory and nonmigratory birds both day and night, to provide crucial information for the airport construction.
Avian Safe, which is the bird control and wildlife management division of SafeSkys Ltd, is also bidding for several other bird control and wildlife management contracts at International Airports around the world.